Stormbreaker Add-on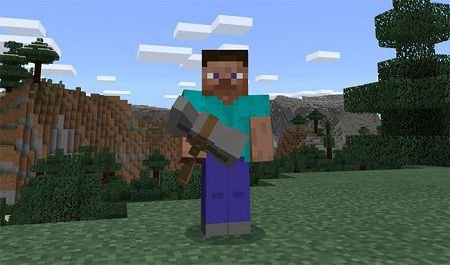 Stormbreaker Add-on is a unique opportunity to get the power of a superhero from the movie The Avengers! You will have a powerful hammer that will give your character incredible power. One stroke of this hammer can cause thunder. Be careful with this weapon in Minecraft Pocket Edition, so as not to destroy the entire gaming universe!
How it works?
So, you have a new subject. Instead of the standard tridents in Minecraft PE, there will now be a new Tor weapon, capable of summoning a thunderous discharge and fire upon throwing. A great thing to fight against any enemies!
Stormbreaker Features
Appears instead of a trident
When casting, it can deal damage, fire and thunder.