Download Minecraft PE 1.5.0.0 full apk free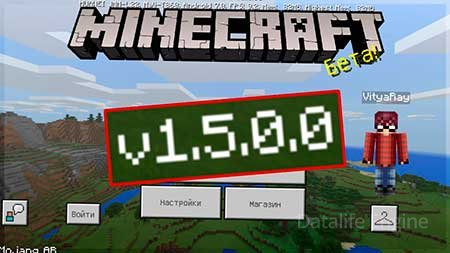 Suddenly developers released a new beta version of Minecraft Bedrock Edition 1.5.0.0. We can say that it's a semi-stable release where you can find some moments when the application works. You can download 
Minecraft PE 1.5.0
 for free by the link in the bottom of description. So, let's check it out!
What changed in MCPE 1.5.0.0?
Dolphins will show you the way to sea. Finding of treasures is simple now!
Drawned people can walk on the sea bottom
Zombie turn into drowners
Skeleton-Horse can walk on the bottom of the sea
You can swim in the boat using the control buttons W-move forward and S-move back
Improved swimming process on the water surface
Tridents can be enchanced by new magic features
Draft using is completed with first person mode animation
Drowned people appear without experimental gameplay
In the hand of a drowned man there may appear a shell
A new Draft texture when it rotates
Download the new version of Minecraft PE 1.5.0 by the link below. Have a good game!

 
Download Minecraft PE 1.5.0.0 full apk free