Boss Hydra Addon (beta) 1.14/1.13/1.12+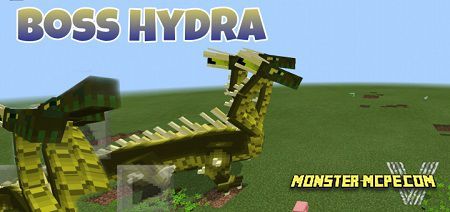 A new and very exciting
add-on
that adds a new creature to the Minecraft world, but this time it is not just a creature, but the
Boss Hydra
! This is a new boss who will be extremely difficult to kill, as he has a large amount of health and a unique attack. This creature will breathe poisonous gas on its opponents, which can poison you and any other creature, and then completely EXPLODE it! Hydra will not give anyone a chance to survive and destroy everyone in its path, any living creature.
Able to destroy blocks and spit with poisonous explosive gas!
Boss Hydra's total health is 4000HP.
He deals 15 damage and poisons his opponent. This is a very evil monster!
With the help of this add-on, you can diversify your world and add probably one of the most powerful bosses to the game. He is very strong, which gives you the opportunity to challenge your strengths and skills. The great challenge for those who like something new and challenging! This add-on is presented as a Beta version, so we do not recommend using it in survival mode.
The new boss also has its own unique animation.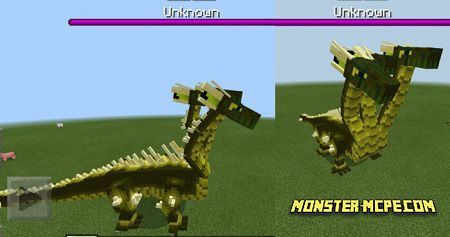 Below you can watch the video:
In the future, new animations will be added, as well as new Heads!
Boss Hydra Addon (beta) 1.14/1.13/1.12+