No More Water Dismounts 1.13/1.12+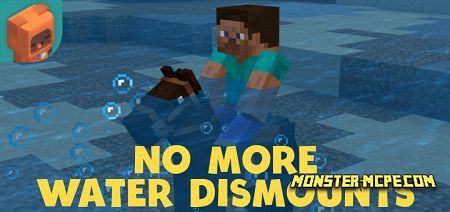 A new, and for many players, very necessary pack of behavior for horses, namely for horses that enter the water with you. Previously, horses kicked off the player which is their rider exactly when it enters into the water. A new behavior pack called
No More Water Dismounts
! The pack itself is very simple and removes the inconvenience that often interferes with players in survival mode.
From now on, the problem with kicking off the player who is riding the horse will be in the past. Now a player who has entered into the water on a horse can continue to move, but his horse may die because in the water it will begin to suffocate and can drown. We also draw your attention to the fact that after death, you will also be riding on a horse. You can save her by removing her saddle.
From now on, the river will not be a big problem for you in survival mode!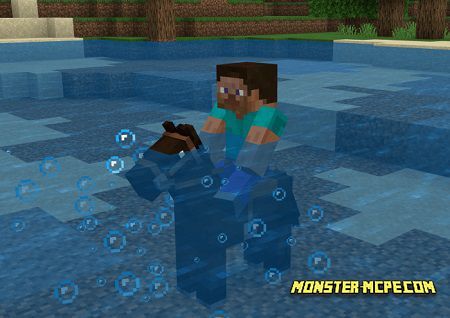 No More Water Dismounts 1.13/1.12+