The Ruby Blade Addon 1.13/1.12+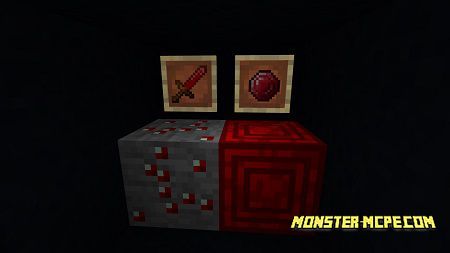 A fascinating
add-on
which adds a new and very powerful Sword to the game that gives an additional effect of Speed. The new weapon does not replace any of the existing Minecraft in the world, and the player will not find anything like this in the Creative menu. Where to get such a sword? The player can craft it, get it using a special command, or if you find it in a pillager outpost chest, but only if you are very lucky.
Added Rubies, which in turn replace the Emeralds. This was done so that players can take advantage of new items that consist of
Ruby
, such as Ruby Blocks, pure Ruby and Ore of Ruby.
Below you can see how the new four items look.
In order for you to get a new powerful weapon, namely the Sword, use Ruby blocks.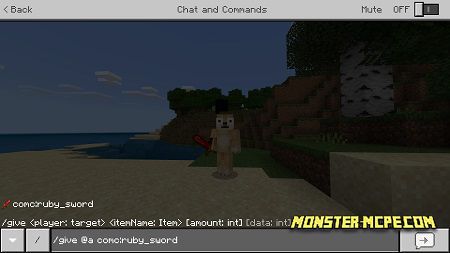 See also below an example of how the command looks so that you can get the Sword: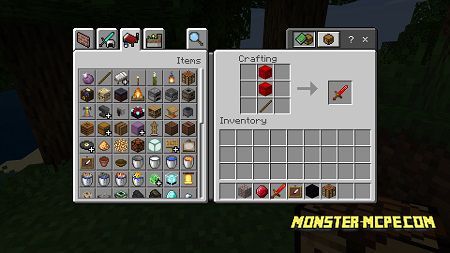 Also, do not forget to activate the Experimental Mode!

The Ruby Blade Addon 1.13/1.12+