Duct Tape Addon 1.13/1.12+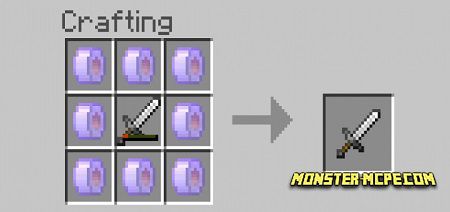 The usual anvils became boring for us, that's why this
add-on
was created, which gives us the opportunity to simplify the process of repairing our belongings with the help of a new item called
Duct Tape
. From now on, you do not need to carry an anvil with you. Now you do not need to use a large number of different materials or something else to fix your things, all you need is just duct tape! The new item is very easy to use, and most importantly also simple to manufacture and store. Duct tape will be a very useful item for those players who love adventure in the Minecraft world.
How to make Duct tape?
The player can craft this item using 8 pieces of thread and one of the following materials:
1. Magma Cream — 8 pieces;
2. Phantom Membrane — 16 pieces;
3. Slime-ball- 4 pieces.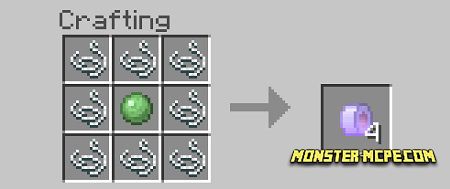 Why is the new duct tape much better than an ordinary anvil? In addition to manufacturing and its functions, it is better than a player can store 16 items in one slot.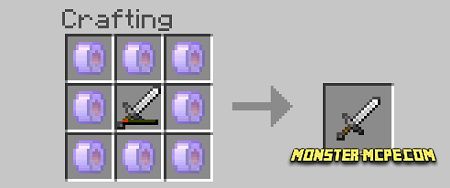 You can use this item with almost all items, weapons, and armor. All you need to do is simply connect your damaged item with 8 pieces of duct tape.
IMPORTANT TO KNOW: Using duct tape for your weapons, items, or armor will remove all previously enchanted spells.
Duct Tape Addon 1.13/1.12+