Working Boombox Add-on (1.8.0.14+ Only)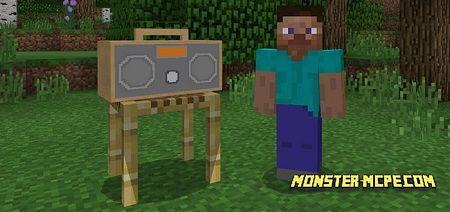 This
addon
adds new Item, which is called
Boombox
! This item has four various sounds. It is a very useful item for those who wanted to add some music into his game, and please note that it can be not only usual MCPE music. Music while playing the game is a truly good idea.
How it works?
After the item was spawned, you should press on the button to play the music, after the button was pressed, the player will hear one of four available songs, in order to stop, just press the button stop.
Please note, that disc of music was replaced by music, that is why after you put into the jukebox: cat, mall, 11 or 13, it will be active and play the songs.
Also, the player can use one of available sixteen colors for Boombox item.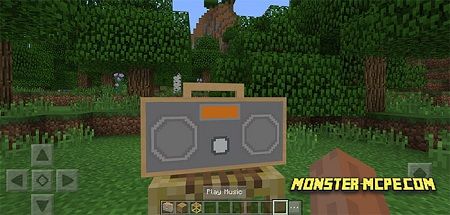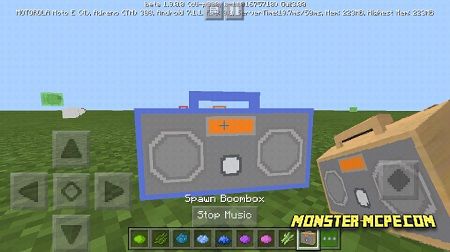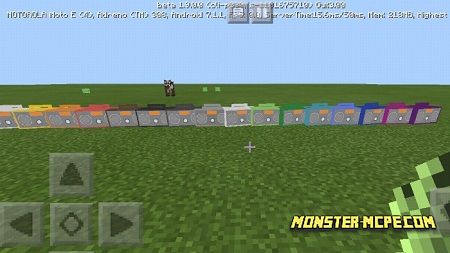 Working Boombox Add-on (1.8.0.14+ Only)