Organized Options Addon (FPS Boost)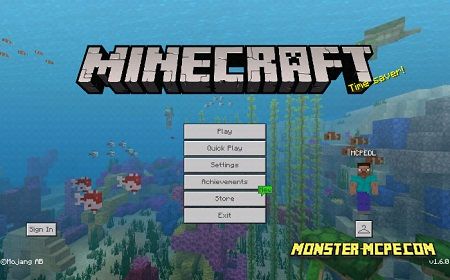 This
add-on
gives you the opportunity to get access and use some pretty cool settings via a modified menu in your UI. Previously, these settings were limited by settings for the video screen, and the player should spend some time in order to scroll them in order to get to that what he needs. From now, it is much faster, and you can easily to get access to that what you need.
How it works?
In the list below, you will see all the settings which you can access much faster than it was before.
1. Special buttons with help of which you will be able to get back to your previous char or command, it is called previous buttons.
2. Button of screen animation
3. Settings which was divided
4. Ability to hide HUD/hide hand is easier
5. Ability to hide the paper doll and debug option
6. Sliders of the screen (updated)(Expand: Vertical; Expand: Horizontal; Offset: left/right; Offset: Up and Down)
7. Names of players in the game
8. Start screen with Exit and QuickPlay
9. Auto-completion for the chat (using commands Up/Down)
10. Setting of inventory
11. Perspective of camera
12. Language support was added
13. And many others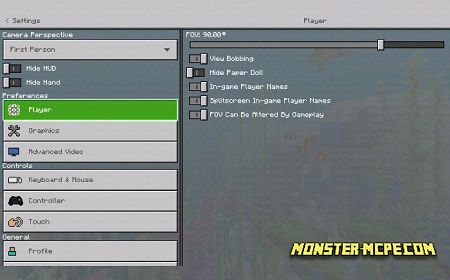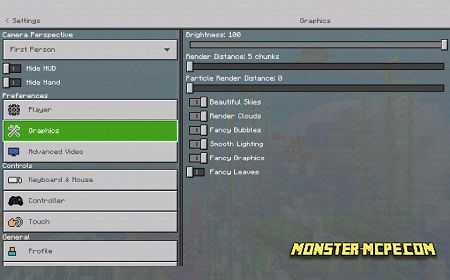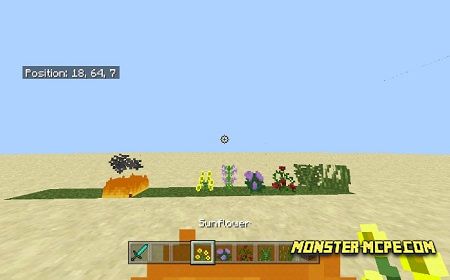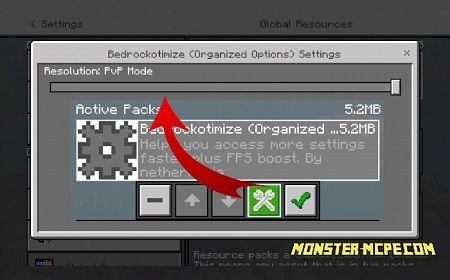 Organized Options Addon (FPS Boost)