Eagle Of The Sky Add-on (1.8+ Only)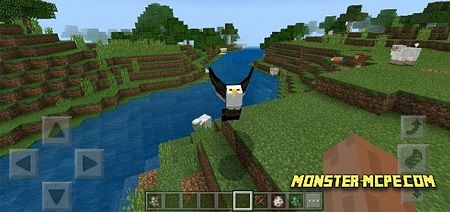 This addon add a new creature to MCPE world, which is called
Eagle Of The Sky
! This animal is pretty dangerous, his behavior is similar to Phantom. Eagle is searching for innocuous mobs or player, after he finds his target, he come down to attack them with his sharp claws in order to kill!
How it works?
This creature is spawn only at nighttime. In order to spawn it earlier, you can use spawn egg. Also, player can use simple command -/summon, in order to spawn him.
Description of eagle
1. New hostile creature — Eagle of sky!
2. Spawning only at nighttime
3. Targets: player and sheep
4. Enemies of eagle: skeleton and phantom
New features will be added in the nearest time, also planning to add big variety of this animal and sound of attacking.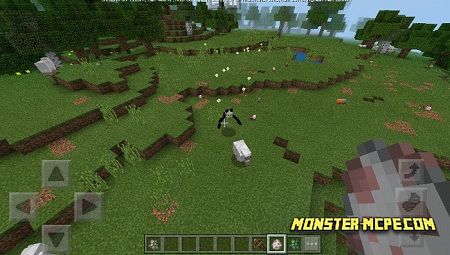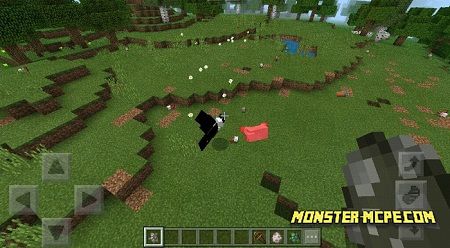 Eagle Of The Sky Add-on (1.8+ Only)