Tigers Add-on (1.8)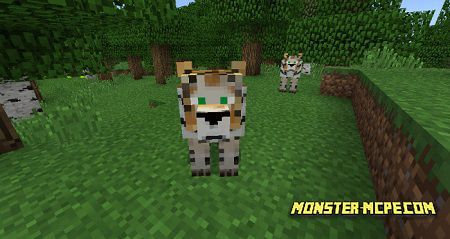 This addon adds to your game new creature in two different types, it is tiger. They have basic animation and sound. In the nearest time, animation will be better. It is good example of what you can do in coming update 1.8 for Minecraft.
How it works ?
Here you can see two different types of tigers, such as white tiger and malayan. Both types you can meet in taiga, oak forest, river and in some cases in birch forest. The rarest of all is white tiger, that's why you can rarely find it.
Be attentive, adult tiger can attack you, that is why we recommend you to avoid him, as for babies, they will run away from you.