Rideable Phantom Add-on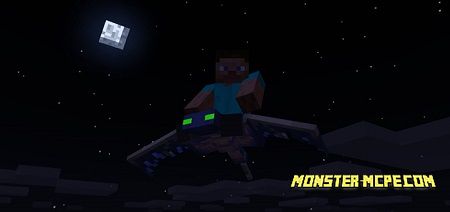 New functions which was added to the
Rideable Phantom
Addon, lets player to fly on the Phantom. After player will sit on the Phantom, he will be able to move in any direction he wants. Please pay attention, it should be creative mode, otherwise, while flying he will attacks you.
How it works?
At first, player should find this creature, they often spawn at night. Of course you can use spawn egg in order to spawn it in easiest way. Do not forget to set your game to creative mode, otherwise creature will hit you.
Player can choose while flying, direction where he want to move. There is only one thing which does not depend on you, to move down or up.