Amazing Magic Addon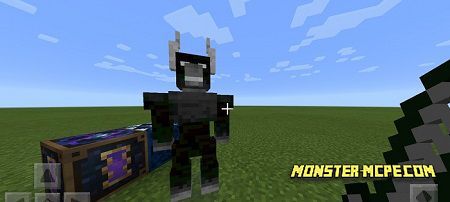 New very cool modification for MCBE, from now each player can use mod for adding big amount of magic items, weapons, altars or Bosses, this mod is as called
Amazing Magic
. Also, here is fire-bolt, which you can use in order to ride it.
Features of materials and ores
While playing, you will mine some ores, which you will use in order to craft some new things. Each player can check new recipes for crafting of new things, as one of summon swords such as water sword, which have ability to summon water guard. For this sword no need to search for big amount of components for crafting, it is pretty easy.
Features of mobs
From now players can spend their time not for searching of vanilla boss, but for real battle with dangerous types of mobs. Create altar in order to summon one of available types of mobs, such as lava, fire etc., after that you should activate this structure by using some spheres. After activation, in front of you, will be spawned dangerous mobs.
Please note that in this mod, almost all the items require for charging. Some swords work with help of essences, that is why you need to get extractor for getting energy.