Mob Fighting Cup Addon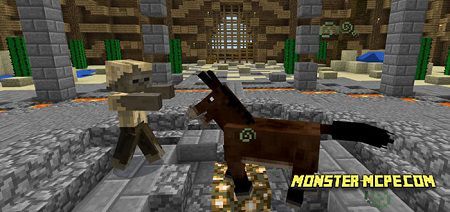 This
addon
gives opportunity to watch what type of mobs is the strongest, here they will fight between themselves. The aim of this addon is to show what kind of mob is the strongest in fight. With your help, mobs can fight on arena or on the ring. All you need is just to create few creatures and they will start to fight between themselves automatically. Idea for creation of this addon was taken from mod which is called Mob battle Mod.
Description of working process:
The behavior of mobs was changed, that is why they are hostile to each other. In other words, after player create few mobs they will begin to fight and at the end, the strongest will survive.
Let's think about such a pair as donkey and husk, who you think will be the strongest ? I am sure result will surprise you!
For testing, we recommend to use creative mode, in other case, even friendly mobs will attack you!
Here is additional thing in this addon, player can reward mob with one of cups, it will be trophies for the winners!
There are four types of Cup:
Bronze

Silver

Gold

Ordinary!