Knuckles Addon v2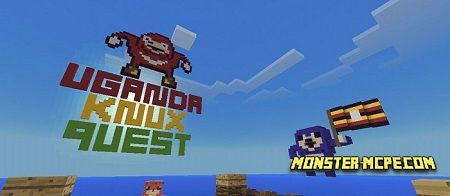 Uganda add-on
which is implement new famous characters as Knuckles! Well-known meme become one of the famous characters in internet during this year. These characters, you may find in a big amount of online games, where you have opportunity to change your look. Here you can create you want skin or use already created for you and your friends, for spending time with fun in MCPE world.
Notes:
Added new icons and characters — Knuckles.
It can be supported with MCPE 1.6/1.7
Each player can find this creature in marshland zones, in case if you meet them, feed it with wand and it will become your friend. Note that Knuckles has very specific sound, that is why do not scaring.
Also, there is additional
add-on
which is Uganda Knuckles, there is two types of these creatures and each of them hate each other.