Snake Addon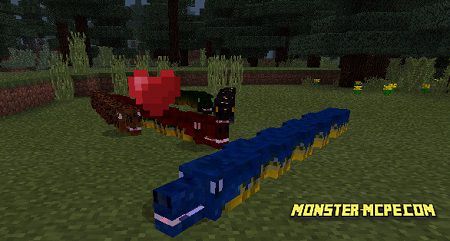 This
addon
adds a new creature, which is big and pretty dangerous
Snake
. In real world these creatures in most cases is dangerous for people. Here you have a great opportunity to tame it (recommended taming a snake in small size), after that this power will belong to you, that can truly good secure you in any place.
Description of gaming process:
As it was mentioned before, you can tame this creature, in order to do it, you should use beef (raw), do not worry if your first attempt was unsuccessful, keep trying.
Devices:
Windows10: click on object, holding a meat in hand in order to tame.

Android/IOS: Player should hold a meat, press long on creature and after that click on Tame.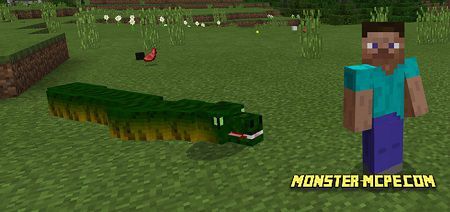 There two types of snakes, tamed and wild. Wild snake can attack player, rabbit, spider and chicken. In case if you will be attacked, tamed creature will protect you in radius of thirty blocks.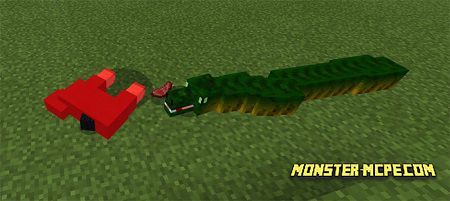 In general there are five types of snakes.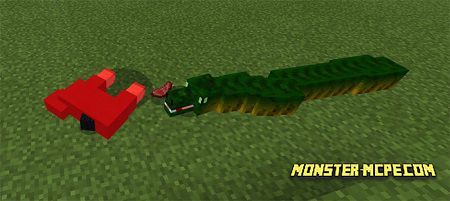 Detailed information about types of snakes:
Tamed:
Can be tamed with beef (it should be raw)
Range: thirty
Damage: seven
Attacks rabbit, wild snake, chicken and spider.
Follow and protect her owner.
Wild:
Range: fifteen
Damage: four
Attacks rabbit, player, chicken, another snake and spider.