Placeable Food Addon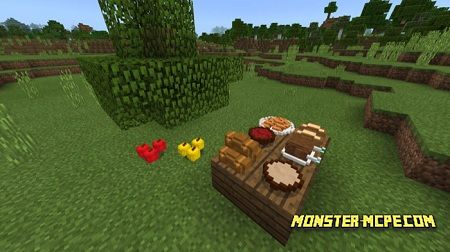 Very interesting
mod
, with the main aim of those is to replace some things by food, to add new types of meals in order to show another purpose for their use, instead of just eating it. Of course, it is not edible, just for decoration.
Description of gaming process:
Use any item of food in order to put it on the plate. As it was mentioned before, it is just a part of decoration and not edible.
Devices:
For windows: use your mouse as "Right Click" on items in order to put on plate.
In order to wash your plate after food, use sponge (it should be wet).
For android and Ios: "Long-Press" on plate with some items, then click on "interact" button, after that, your food will be on plate.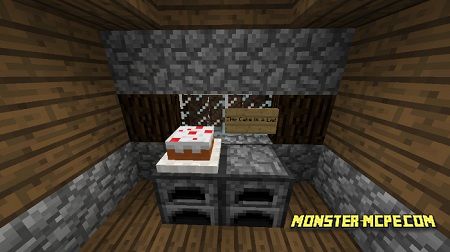 Here is some replacements: flower was replaced on candle; cup replace heads of mobs, plate replacing the shulker.
Here is food items from this mod:
basket;

cake;

usual cup;

the main thing is — plate;

baked potato;

apple;

bread;

cookies;

drinks;

cup with water, with milk;

pie with pumpkin;

sponge for cleaning a plate (wet);

bowl;

broken plate;

cooked meals: beef, chicken, pork chop, mutton, rabbit;

usual candle;

stew mushrooms and stew rabbit;

candle of redstone.