Jurassic World Dominion Add-on 1.18/1.17+/1.16+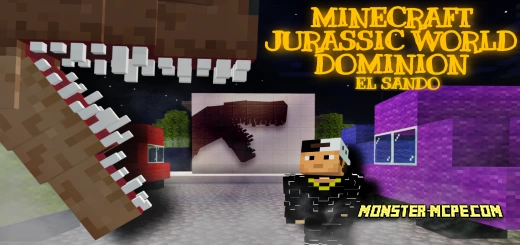 The
Jurassic World Dominion
mod
is inspired by the popular movie Jurassic World: Reign. The film has not yet been released on the big screens, but in the summer we will be able to watch the third part of the new Jurassic Park film series. Accordingly, Minecraft will become more dinosaurs. And we'll start the show with Tyrannosaurus Rex.
Tyrannosaurus
The little cub is tame: cooked pork, fish, clownfish, salmon, puffer fish, cooked fish, and other
kinds of food
Once tamed, can be equipped with a saddle and ridden
Health: 500
Damage: 60
Size: 5
Attacks anything that moves.
Rests if no one is trespassing
Over 10 sounds
3 behavior animations
Good sense of smell
Warns you of an attack with a growl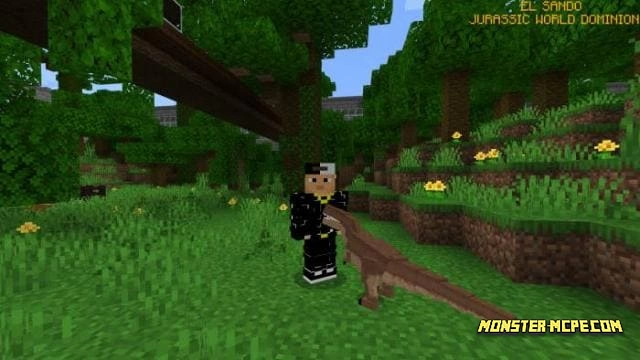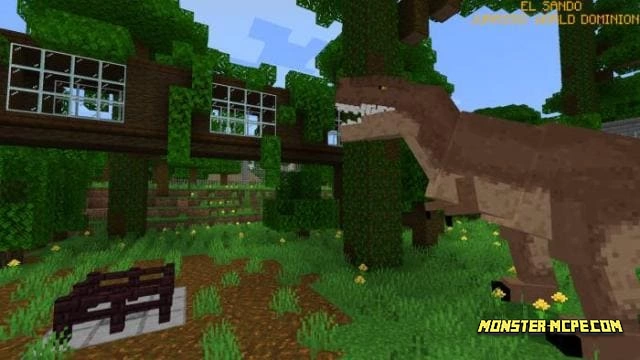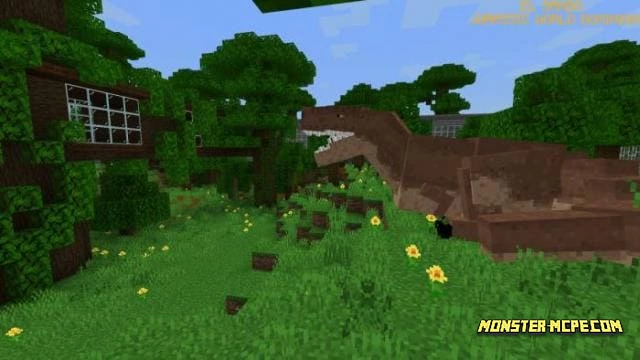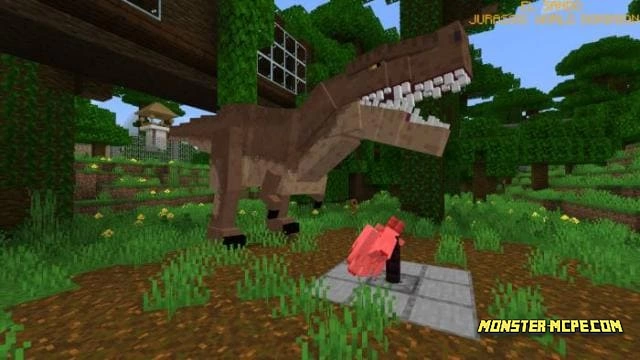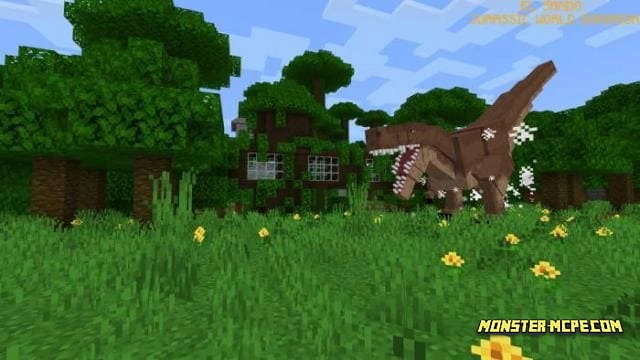 Jurassic World Dominion Add-on 1.18/1.17+/1.16+