Pocket RPG (Gauge) Mod (Android)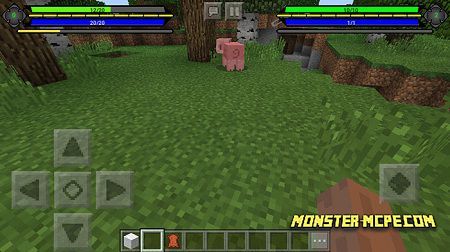 Mobs, weapon, NPC and many others, all of these you can add with help of this
mod
. Among of all of this you can also check indicators of your health and health of your enemies. From now, it will be much easier to check your level of health. This gauges systems was added as separate function.
Description of gaming process:
Use Blocklauncher and remove file into the game. (file- .modpkg)
As soon as you will connect to the world, you will see new interface, which will display such indicators:
- health bar
- hunger bar
- mana bar
- experience bar
- level

When you attack your enemies or just click on it, you may see his personal indicators of health, mana etc. Here is simple example, as you can see, here is a pig with full health, but if you have attacked it, her indicators will show you, how her health was decreased.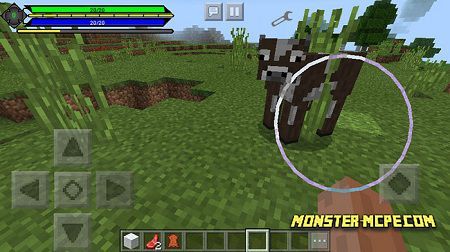 Pocket RPG (Gauge) Mod (Android)