Raiyon's More Enchantments Add-on 1.19/1.18+/1.17+
As always, Lord Raiyon adds new items and features.
Raiyon's More Enchantments
mod
increases the number of enchantments you can get in the block world. Many options are available.
Preview
All types of enchantments can be purchased from the villagers.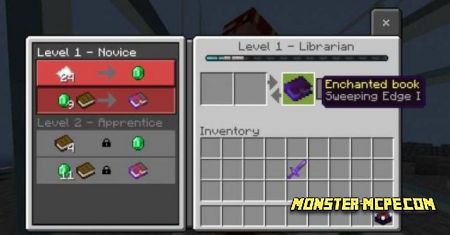 Everything is also available in the creative inventory.

You can enchant items on the workbench

Pickaxe
Scorching heat:
automatically re-melts blocks and imposes luck on extraction
Experience Gatherer:
get experience when any block is destroyed

Sword
Area Hit:
When hit, deals damage to all creatures around you
Cold:
Freezes all enemies for a few seconds on hit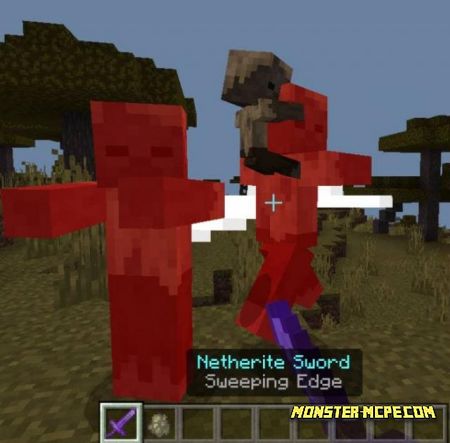 Helmet
Eye-Sculk:
Underwater Vision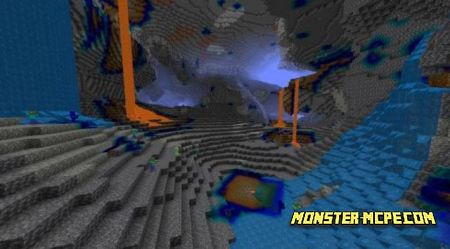 Breastplate
Health Increase:
Increases health by 5 per level
Burning Spikes:
Mobs will ignite if they hit the player


Leggings
Flooded Steps: Increased speed in water
Boots
Dexterity:
Increased speed
Magma walker:
immunity to fire and the ability to walk on lava, leaving a magma trail
Fire pull
Changes in the new version
Compatible with 1.19+
Fixed visual bugs
Mobs drop experience when killed with enchanted items
Increased enchantment levels
Raiyon's More Enchantments Add-on 1.19/1.18+/1.17+