Poppy Playtime 3 Add-on 1.17+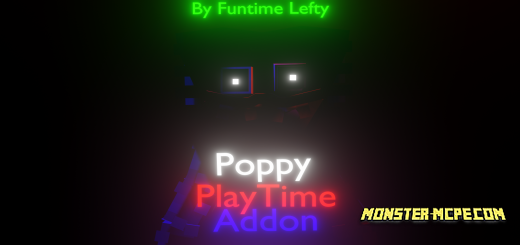 Poppy Playtime 3
mod
is inspired by the game of the same name, in which the main villain is Huggy Wuggy. In addition, other characters from this game will appear in Minecraft: Kissy Missy, Boogie Bot and many others. As you know, the game is designed in the genre of horror, so the addition tried to keep this style. Use the build at your own risk.
Poppy
Just a toy so far.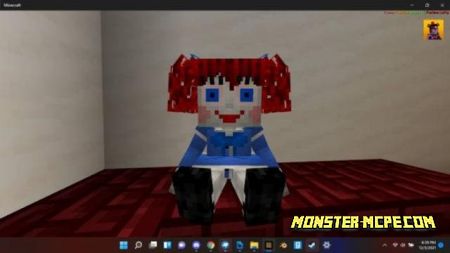 Huggy Wuggy
Can get under objects.
Walks through a two-block hole
Can grab a player
Makes a screammer when he kills the player
There are no these functions yet: the mob only follows the player and spotting at a long distance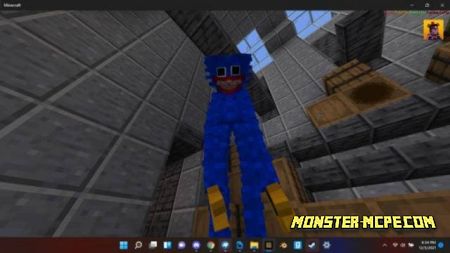 Huggy Ventilation.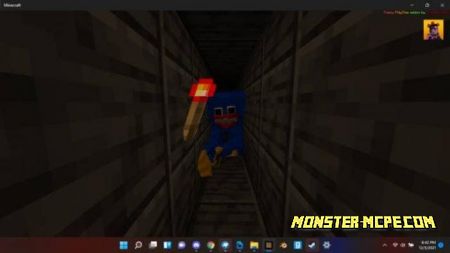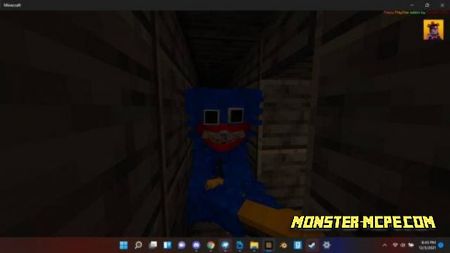 Dead Huggy Wuggy.
When dying it turns into this
Friendly Huggy Wuggy.
You don't want to touch him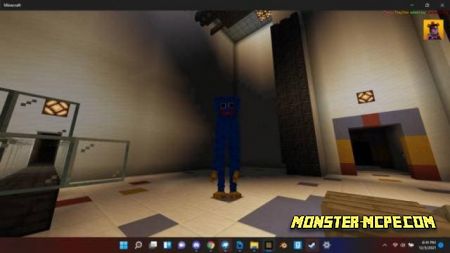 Kissy Missy
Friendly Huggy Wuggy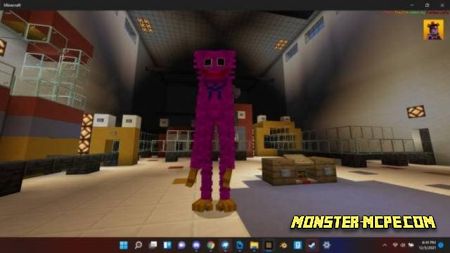 A statue of Huggy Wuggy
Standing and doing nothing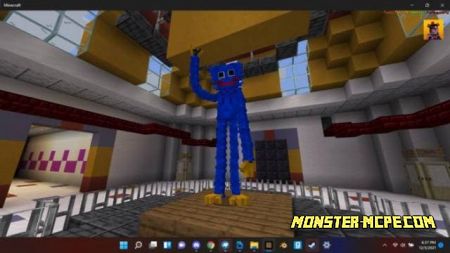 Toy Huggy Wuggy
Just a toy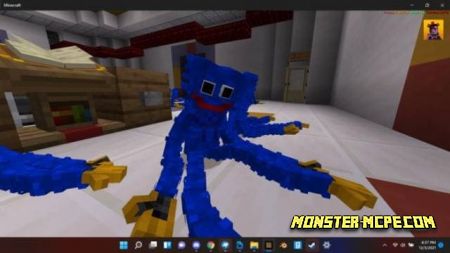 Boogie Bot
Can be tamed with iron bars when activated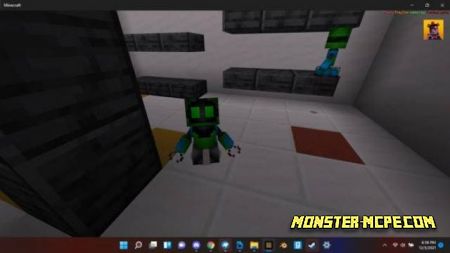 Preview
Poppy Playtime 3 Add-on 1.17+