Poppy Playtime 4 Add-on 1.19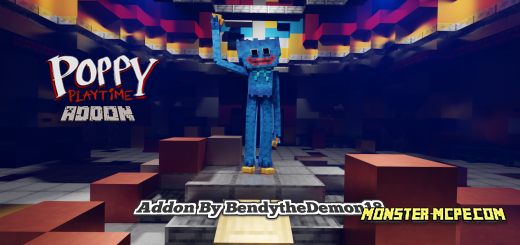 If you're a fan of horror games, you can't miss the
Poppy Playtime 4
mod
for
Minecraft Pocket Edition
. We really don't know what the popularity of this game is related to, but we already publish 4 post on it. Naturally, as in all other builds, Huggy Wuggy will appear in the block world.
The mob is able to do many things: pass through narrow obstacles, jump on the player and, of course, create screamers.
Characteristics
4.2 blocks high
Enemy
Health: 300
Damage: 10-15
Jump and Screamer
Heavy damage from the jump, followed by a screamer animation.
After that the mob hits in a melee attack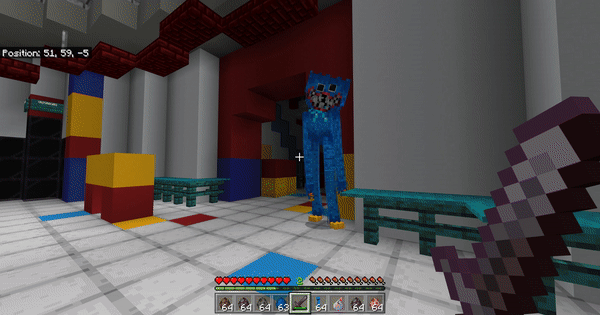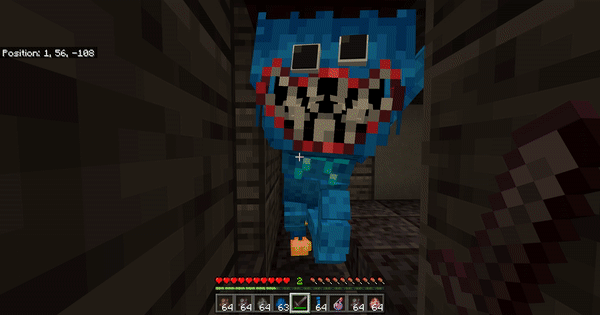 Passing through narrow corridors.
Despite its height, it can pass through low ceilings of 2 or 3 blocks high buildings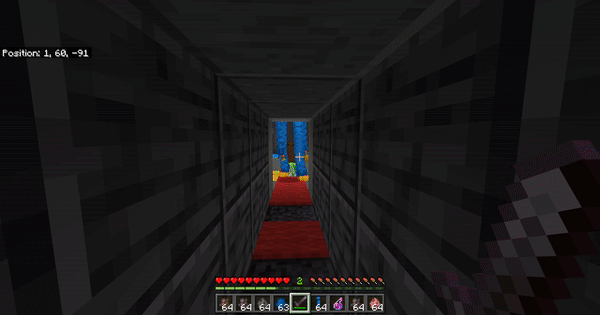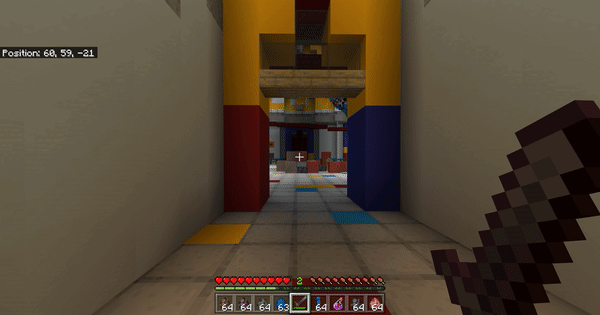 Running
Running away from the mob is quite difficult
Death
The mob falls and regenerates when it dies
Other Functions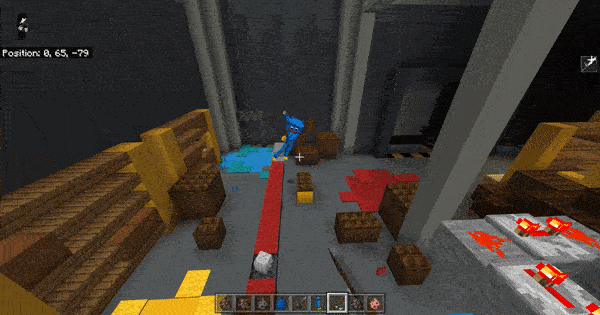 Statue
Changes in the new version
Added new mobs
Fixed transformation
Fixed bugs
Fixed statue
Poppy Playtime 4 Add-on 1.19