WITE What Is This Entity Add-on 1.17+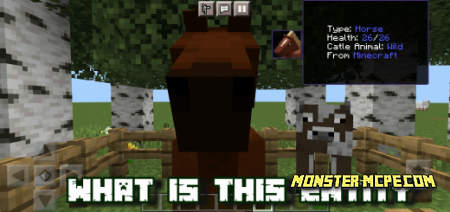 The
WITE What Is This Entity
mod
provides complete and detailed information about any mob that is near the player in the game. When hovering over a mob, the player learns about its health, type, taming ability, farming ability, and more. Such information is always important when surviving, as sometimes players forget certain things about the mobs.
First you need to write
+show
in the chat.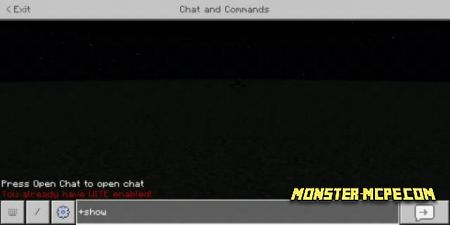 Then you can write
+hide
.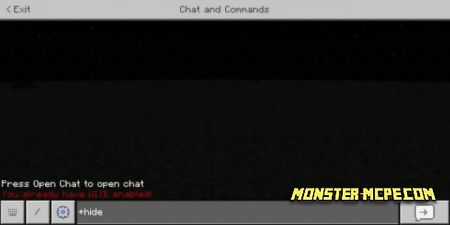 The function works on the side where the player is looking.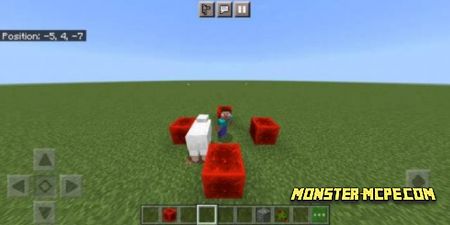 Types of Information
Type (e.g. cow)
Name (if any)
Health (total and current health)
Color (if there is a color component)
Tame item (item needed to tame this entity)
Feeding item (item needed to raise this entity)
Inventory (total number and available slots)
Information about which addon this mob is from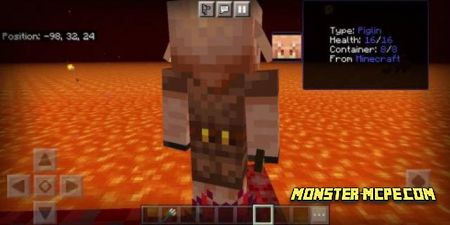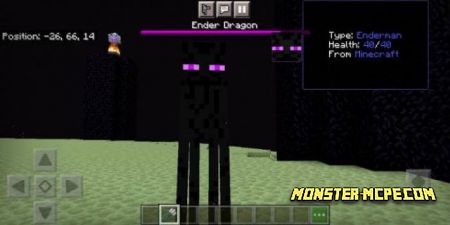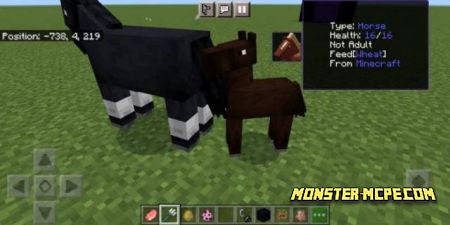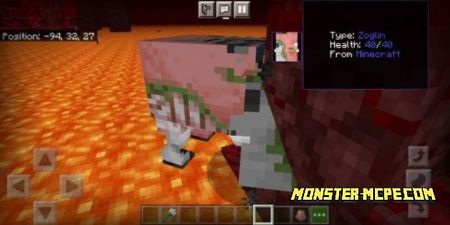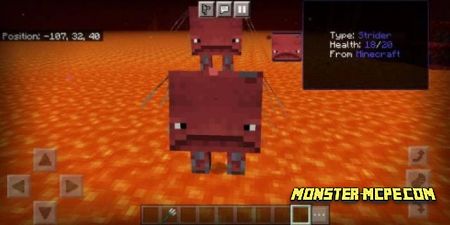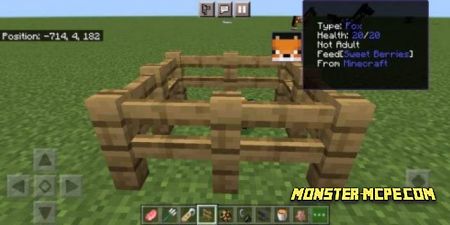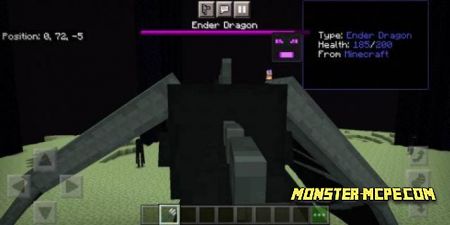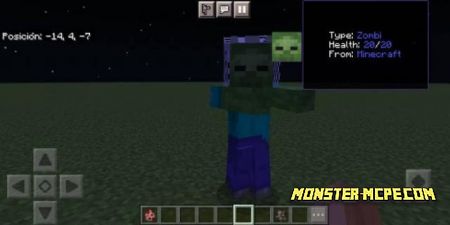 WITE What Is This Entity Add-on 1.17+