The Great Martian War Add-on 1.17+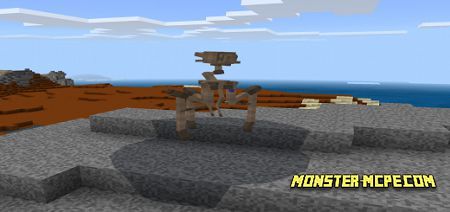 Have you ever imagine being a part of the big Martian battle? If yes, then the new addition is exactly what you need! This add-on allows players to embark on a new exciting and at the same time dangerous adventure in which you have to fight different Martian hostile creatures, but not even creatures, but special war machines. You can find out how they look and what they are capable of below.
Martian battle
The new addition adds new martian combat vehicles to your world of Minecraft that were created to kill all living things in their path, they are very dangerous so you should not underestimate them.
The first creature we'll look at is called the Martian War Spider. These are the weakest creatures presented in this add-on, but even they should not be underestimated. These are small combat vehicles designed to kill all living things.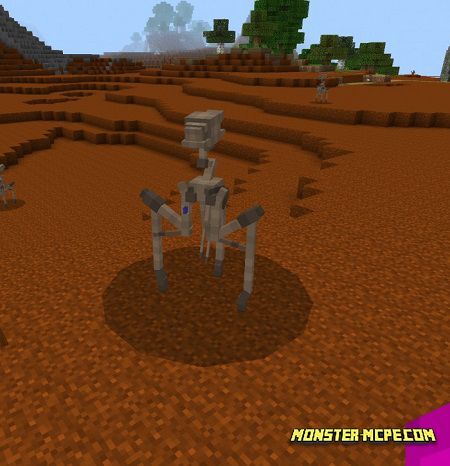 Their main feature and danger to players is their movement speed (very fast) and the damage they can inflict on their target. The older version of this combat vehicle is more dangerous because it has more health points and stronger damage.
Mob screenshot:
The second creature is called the Martian War Scout. These mobs are also small in size and designed to find and kill players. Mob screenshot: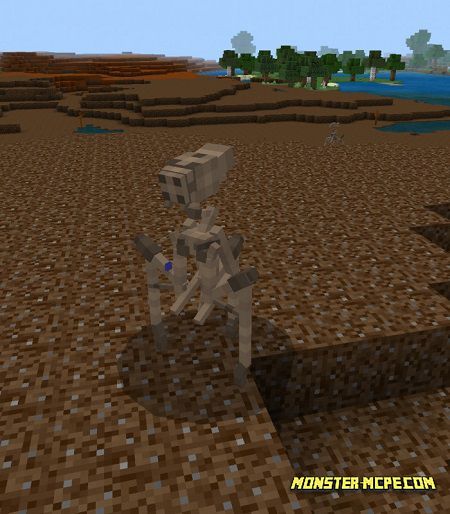 The third mob is called the Martian War Flyer. These mobs are already more dangerous because they can fly and use arrows to shoot at their targets. Be careful as they fly fast. Mob screenshot: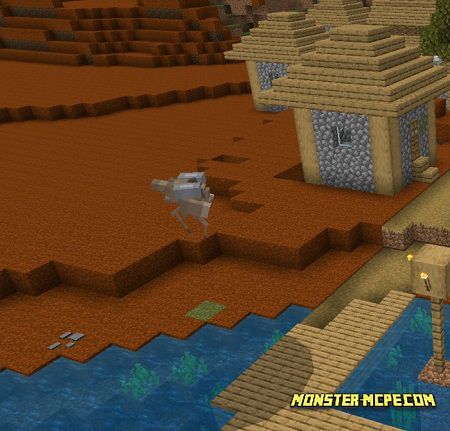 The next mob is called the Martian War Kraken. These creatures, as you might have guessed, swim in the waters of the Minecraft world and from there attack their targets. Please note that due to beta updates, these mobs will not spawn naturally in the Minecraft world. Mob screenshot: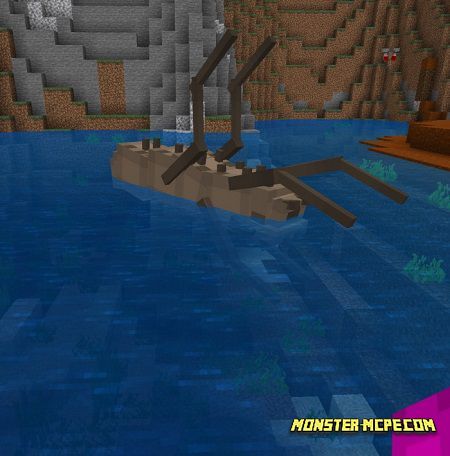 The last Martian creature is called Heron. This is a large mob that uses arrows to attack and has a large number of health points. Mob screenshot: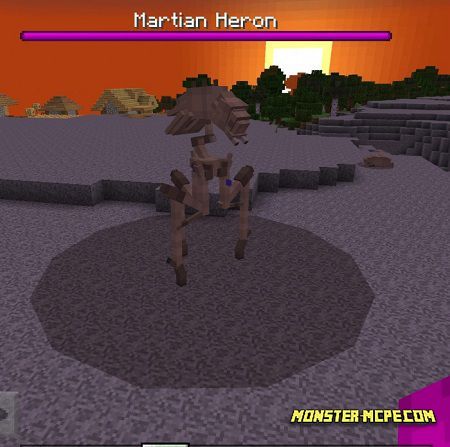 In addition to the Martian mobs in the game, you will also see soldiers who were sent to your world to help you in this battle and protect civilians, namely the villagers.
Please note that in order for them to spawn in your world, you need to craft them.
Soldier types:
1. Standard soldier;
2. A soldier in a mask;
3. Assassins (only melee fight);
4. General.
Screenshot of mobs:
And what kind of battle and war can be without the participation of military equipment? That is why some types of military equipment will be added to the game, namely military tanks and biplanes.
In addition, a large number of different blocks have also been added. In order for the player to get them, use the command / give @a cc :.
And the last is this weapon! This is what will help you kill hostile mobs. A large number of different types of weapons, armor, and other items will be added to the Minecraft world: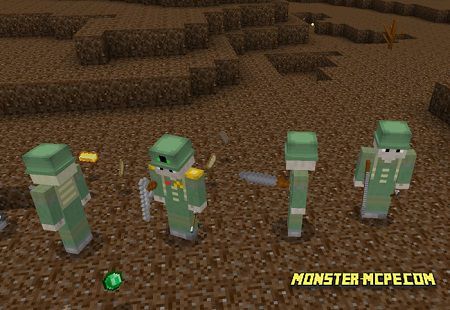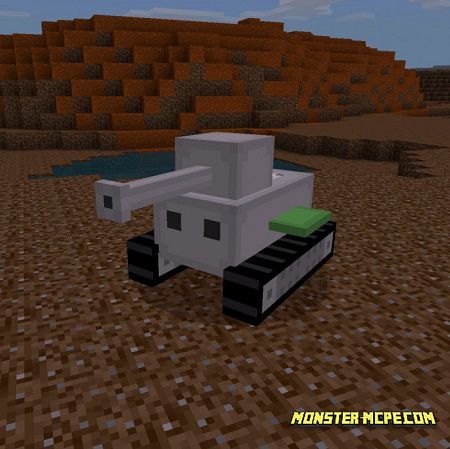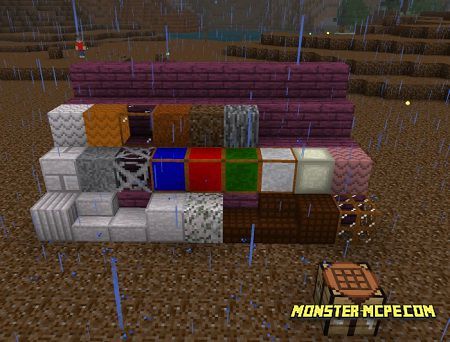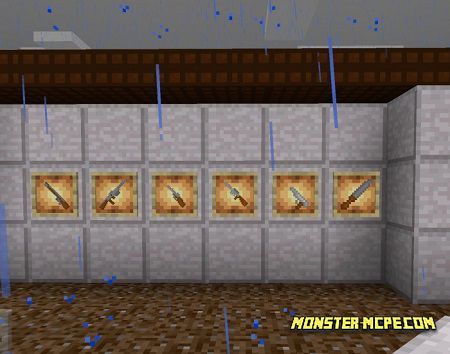 The Great Martian War Add-on 1.17+