Grand Tourer Add-on 1.17+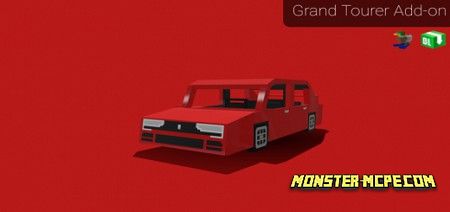 Would you like to drive a fast car with a unique racing look? If yes, then this addon is what you need! The new
addon
adds a unique vehicle called the Grand Tourer. This is a unique car that players will not come across even in the real world. But let's pretend that this is one of the top racecars made in Europe, in a place where the automotive industry is at its best. A beautiful sporty design with a powerful engine will make it easy to compete with your friends, get from one place to another, or just drive slowly while traveling the world of Minecraft. Let's take a look at the features of the new Grand Tourer below.
Features and description of the Grand Tourer
As mentioned earlier, the new addon adds a new car called the Grand Tourer to the Minecraft world. This car has a three-liter V6 engine, weighing just over 1200 kilograms, and an aluminum body, as well as alloy wheels.
This car has features such as door opening, sounds, and animations.
This car will be added to the Minecraft world in three different colors, red, yellow, and black. Below you can see what the car looks like in different colors:
1. Red: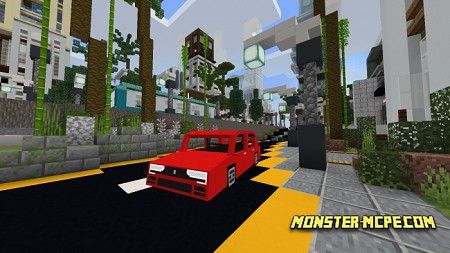 2. Yellow: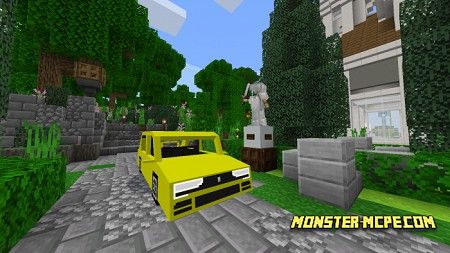 3. Black: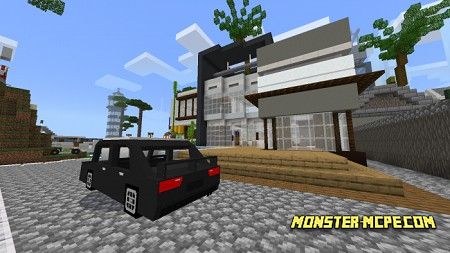 Screenshot of how the doors open: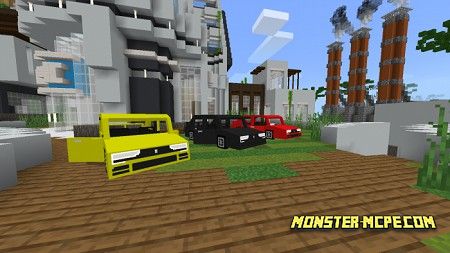 Attention, for the addon to work correctly, you must apply the resource pack and the behavior pack in the game settings!
Grand Tourer Add-on 1.17+