Bushy Leaves Add-on 1.17/1.16+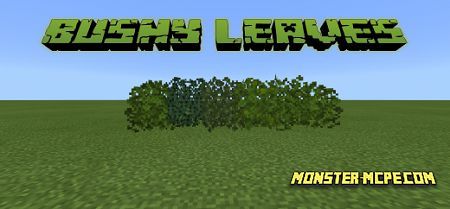 Have you ever wanted to change the shape of the trees in your world? Are you tired of the shape of the leaves on the trees and want to add more realism to your world? If so, then a new add-on called Bushy Leaves is what you need. This add-on allows players to change and improve the shape of the leaves in their world, making them look more like trees in the Java version of the Minecraft game. Now in the mobile version of the Minecraft game, players can create trees with non-standard leaf models.
This add-on will be very useful and interesting especially for those who create a map or some kind of mini-games. This very interesting feature will make your world more unique and realistic. Let's take a look at the features of the new add-on below.
Features of the add-on
As mentioned earlier, the new add-on allows players to replace the old and boring leaf models with newer and more realistic ones, those that you could previously see in the Java version of the Minecraft game. In total, six new types of leaves will be added to the game, namely dark oak, spruce, birch, oak, acacia, and jungle. This is almost all that a player may need to beautifully design the external environment of his world.
Each individual leaf type has a unique realistic texture and of course a model. Below you can see an example of how the leaves on the trees will look: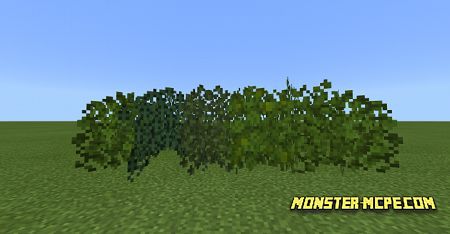 In addition to the leaves, the colors of the biomes will also be slightly changed. But how does it work? Everything is very simple and even interesting. The fact is that the leaves will change color on trees depending on the environment, namely, depending on which biome they are in. Thereby changing the color of the biome's environment making the biomes more realistic.
Below you can see examples of truly beautiful and realistic trees!: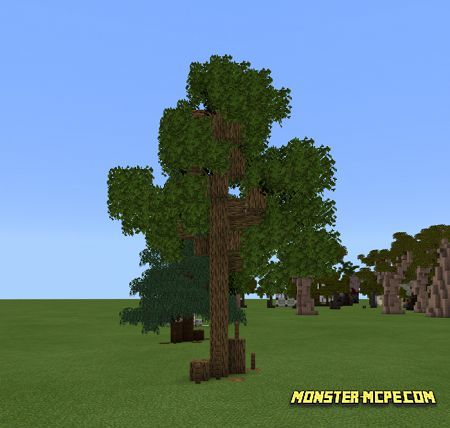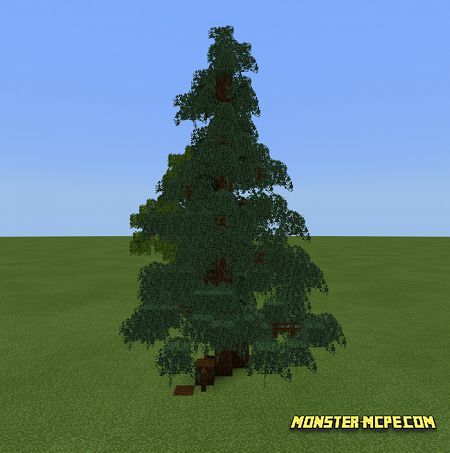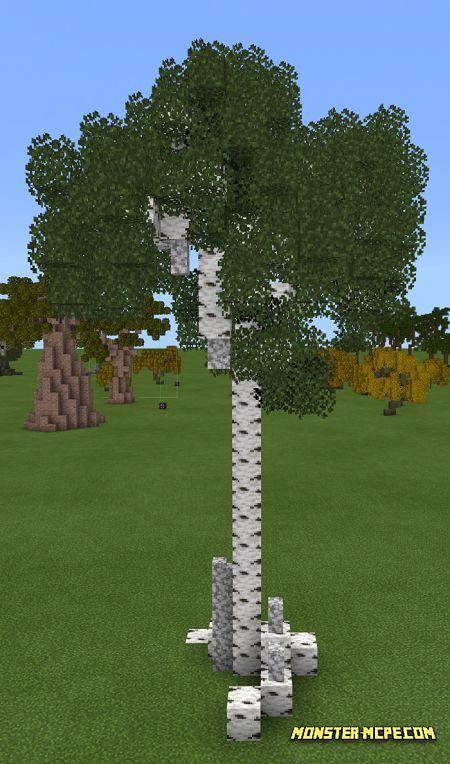 How does it work?
In order for players to use new blocks with leaves, they must first be crafted. In order for the player to craft leaves, it is necessary to use leaves of the same type and bone meal. An example of a crafting recipe: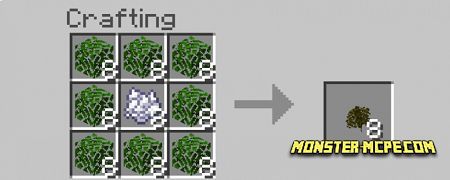 Please note that this add-on requires the activation of the Experimental game mode, as well as the holiday creator settings.
Attention: It is important to know that this add-on is not compatible and does not support other resource packs, therefore, when creating a world or a certain project using this add-on, you must ask the creator to make the resource packs compatible.
Leaf textures remain the same. Also, some leaves are currently not compatible with custom biomes but this will be fixed soon.
Bushy Leaves Add-on 1.17/1.16+