More Biomes Add-on 1.16+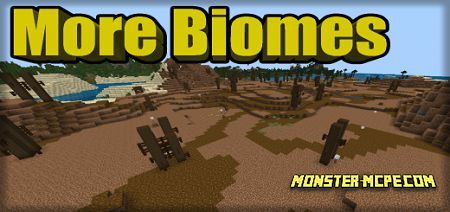 Would you like to see and explore the Minecraft world with new biomes? If you want to go on a new adventure exploring different biomes of the Minecraft world, then the new add-on is what you need. The new
add-on
adds ten new biomes to your Minecraft world, each of which will have a different environment, from beaches to snowy biomes. Please note that new biomes will be generated naturally in your world without replacing any existing vanilla biome. Let's take a look at the list of new biomes that will be added to your Minecraft world.
List of new biomes:
1. Biome with cherry trees, all trees are pink-red;
2. Biome with flowers, the area is covered with flowers;
3. Glacial biome, the entire biome is covered with snow and ice;
4. Swampy biome with swamps and trees flooded in the swamp;
5. Mushroom biome, with a lot of mushrooms;
6. Orchid biome, biome with unique trees;
7. Biome Shield completely covered with stone and spruce trees;
8. Shrub biome, completely covered with a large number of small shrubs;
9. Tropical biome, beach, and various beach tropical trees;
10. Wasteland, a spooky biome with dead and dry trees.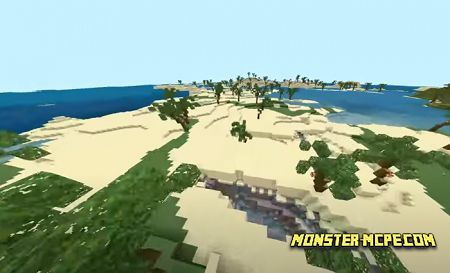 Don't forget to activate the Experimental Game Mode!