Merging Items Add-on 1.17/1.16+
Would you like to combine certain items? If yes, then the new add-on is what you need. The new
add-on
allows players to merge certain items into one whole. Overall, this is a very useful add-on that, if used correctly, will give you new functional items and great benefits in using them. In general, in the game, players can get three new items, two of which are craftable and one is not craftable. Let's take a look at all the new items and their features.
Features of the add-on
The first thing we will look at is the items that players can craft.
The first item is called Raw Beef Diamond Pick. Players can eat this item and get an additional effect of Haste 255 CCLV. This effect allows players to mine material like Ancient Debris in less than a second. In order for players to be able to craft this item, it is necessary to use a diamond pickaxe and raw beef. A very useful item for mining useful materials. Crafting recipe below: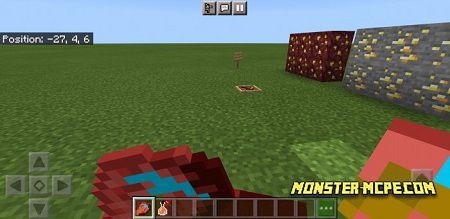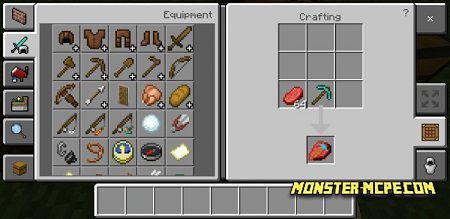 The second craft item is called an Explosive Bottle. To craft this item, you need to use explosives and a bottle of enchantment. Just place the required materials in the crafting table and get the desired item Explosive Bottle. Please note that the action of this item does not have a cooldown. Players can use this bottle for protection, namely to protect their house, base, or some specific area, it's up to you. After the explosion, this item deals 2 hearts of damage.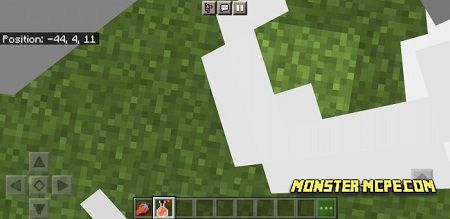 Crafting recipe: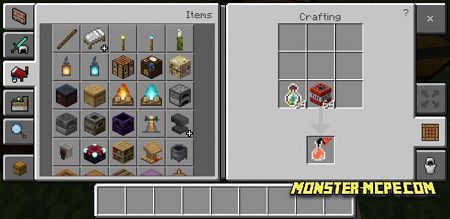 And the last item is an item that cannot be crafted. This item is called TNT Redstone. You might have already guessed why players cannot craft this item, but still, for those who did not understand, this opportunity is not available since this item is considered an OP item. Due to the action of the properties of Redstone, as soon as you set fire to TNT, it immediately explodes. This item can deal 5 to 13 hearts of damage to the enemy. The damage power depends on how close the object is to TNT Redstone.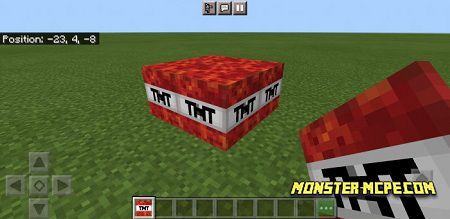 Changes in the new version
Bug fixes
Added a lot of items
Merging Items Add-on 1.17/1.16+