Pancakes Flamethrower Add-on 1.16+
Would you like to add some unique and at the same time powerful weapon that will help you effectively fight both against one enemy and against a whole group of hostile mobs or players? If yes, then the new
Flamethrower
addon
is what you need! The new addon adds a powerful and unique weapon, namely a flamethrower. This weapon in your hands can burn entire forests, groups of hostile mobs, burn entire villages, as well as set fire to your enemies that are outside the walls or inside any other structures, and even blow up end crystals.
The new weapon has unlimited reserves of fire, so you can set fire to absolutely anything you want, and yes, this weapon is very powerful. We draw your attention to the fact that you need to be careful when using this deadly flamethrower, as you can accidentally set fire and kill yourself.
Note:
Don't forget to activate the experimental game settings!
Burn down the forests: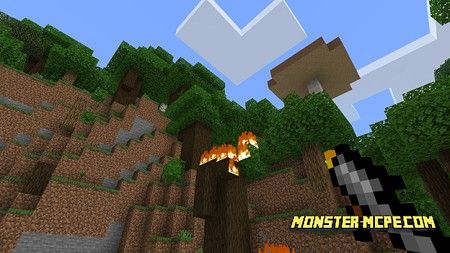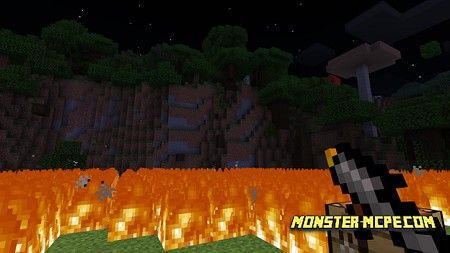 Players can craft a flamethrower, for this you need to use four blocks of iron, as well as flint n steel, and a bucket of lava. In case you damaged your flamethrower, use iron ingots.
Below you can see the recipe for crafting a flamethrower: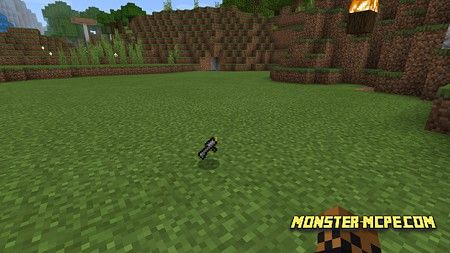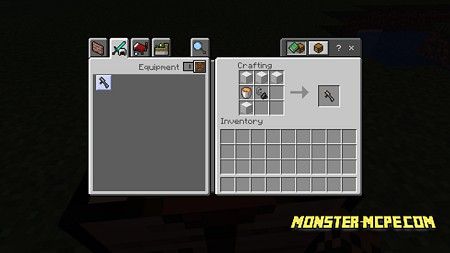 Pancakes Flamethrower Add-on 1.16+