Zombies Add-on 1.16+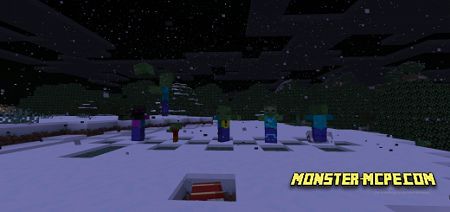 Would you like to add more action and danger to your Minecraft world? If yes, then the new fascinating add-on with zombies is what you need. This
add-on
adds different types of hostile zombies, as well as a new biome and a new dangerous Boss. Such types of zombies as frozen, fiery, flying, poisonous, end zombies, and a new boss zombie which is called Mega that will be added to the Minecraft world.
New unique blocks and biomes will also be added. Players have access to new armor that can be easily crafted. This is a new challenge for those players who enjoy combat and danger. Explore a new biome filled with hordes of zombies.
As mentioned earlier, players can craft new items from wood that can be used to fight the boss. Upon death, the boss drops a unique block. With the help of a new unique block, you can get new rare and unique items.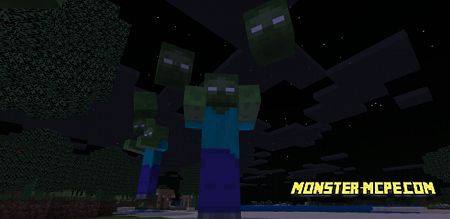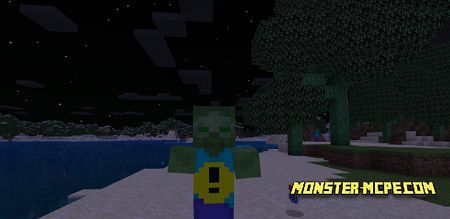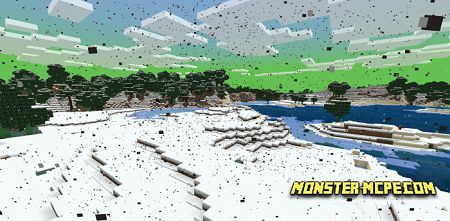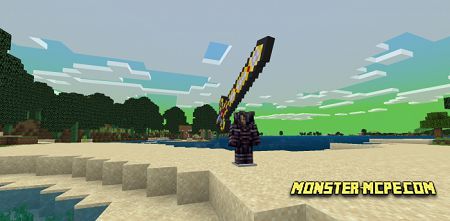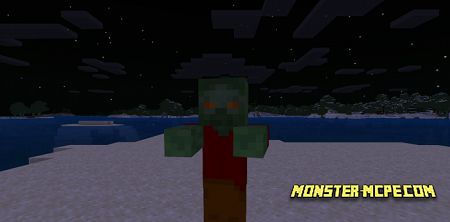 Note: Do not forget to activate the experimental game mode!