Jurassic Vehicles Add-on 1.16+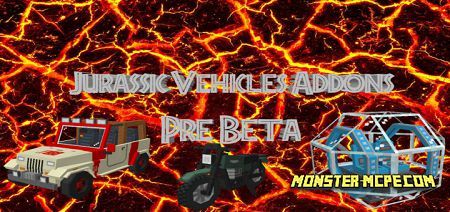 Everyone has ever dreamed of owning one of the cars that you could see in the famous Jurassic World movie. For those who have not watched this film, we recommend watching it, this is an American sci-fi film about an island inhabited by dinosaurs. In different episodes of the film, you could see different vehicles on which the main characters moved and ran away from the pursuit of dangerous dinosaurs who tried to kill them, one of which you probably remember was the Ford Explorer car.
This car was intended as an excursion car, with automatic navigation along the guide rail, and the park staff drove around in open Jeep Wranglers.
The new
addon
adds from the famous film Jurassic World no less famous cars, such as the Jeep, the aforementioned Ford Explorer, a motorcycle, even a gyrosphere, and a helicopter. In general, as you can see, five new cars will be available in the game that you can use just for adventure or even for role-playing games. Please note that all cars and items for crafting will be available in your world.
New cars from Jurassic World:
1. The first car is the Jeep Wrangler. This car was used as a company car. Jim has four seats for you and your friends. Car screenshot: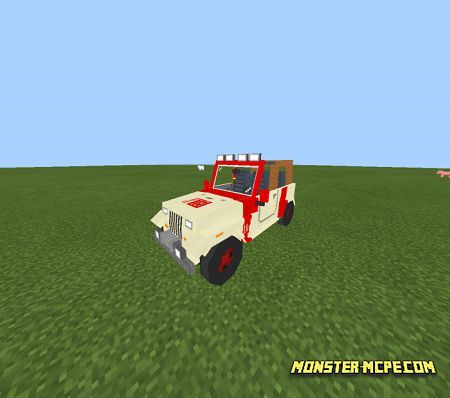 2. The second car, no less famous, is the Ford Explorer. In the film, cars moved without a driver, on special rails, this was done specifically for excursions. The cars were equipped with panoramic roofs and navigation displays. This car has four seats, also for you and your friends. Car screenshot: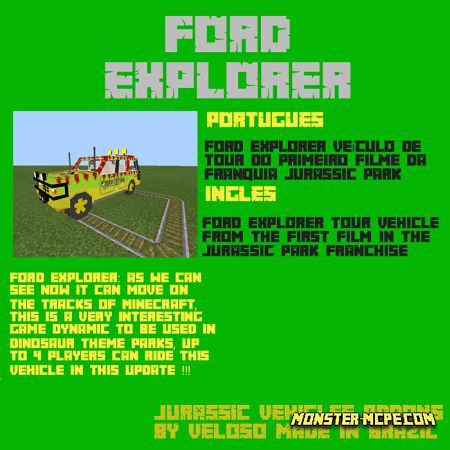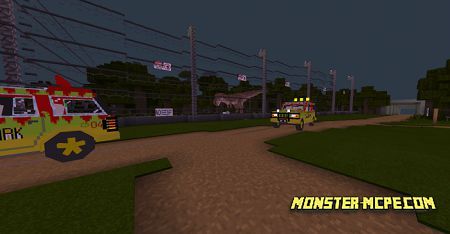 3. The third vehicle is a motorcycle. This vehicle is designed for two players as it has only two seats. Motorcycle screenshot: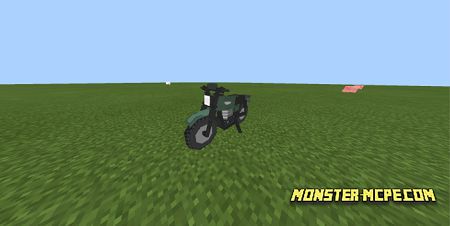 4. A unique vehicle called the Gyrosphere. It is one of the rides and vehicles in the Jurassic World movie. The system automatically determined the type of prehistoric fauna that is in the tourist's field of view and tells about it. To prevent the pursuit of dinosaurs, the vehicle independently maintained a safe distance from the animals and did not allow tourists to direct the gyrosphere in a dangerous direction. This vehicle has two seats. Screenshot: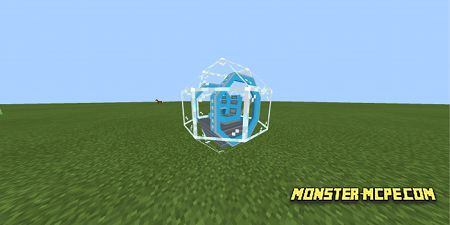 5. And the last is a helicopter with five seats. Helicopter screenshot: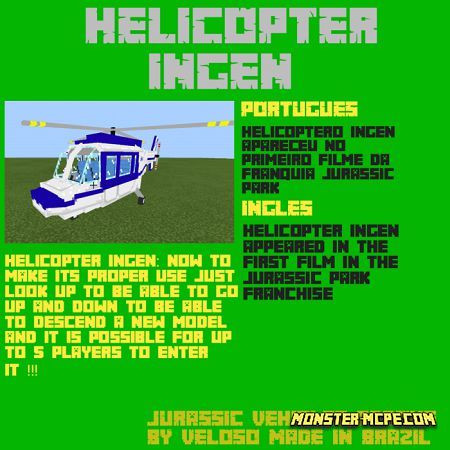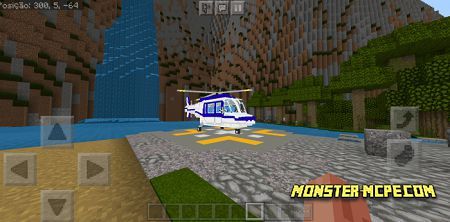 Below you can see the items that must be used in survival to craft new vehicles from Jurassic World: