Medieval Add-on 1.16+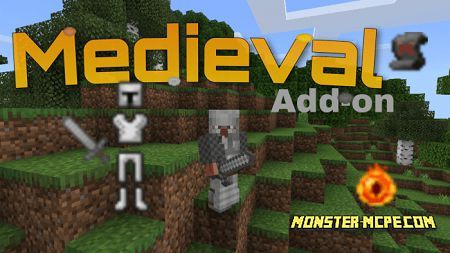 Would you like to find yourself in the Middle Ages? Or maybe you just love this era? If yes, then the new
Medieval
addon is what you need! This
addon
will easily take you to the Middle Ages where you can wear real knightly armor, magic scrolls, new unique knightly weapons, coins, and much more. Let's take a look at all the features of this addon below.
As mentioned earlier, the new addon is an opportunity to move to the Middle Ages where each player will be able to use armor, weapons, and much more.
The first thing we will look at is coins. In your Minecraft world, four types of coins will be available to you, namely gold, iron, silver, and copper. Players can use these coins in their role-playing games in medieval worlds. Later, players will be able to use them to trade with the villagers, at the moment they can only be used as decoration or for role-playing games. How they look in the game: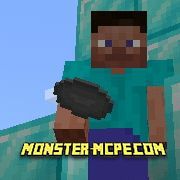 In the world of Minecraft, players will have access to new materials for crafting: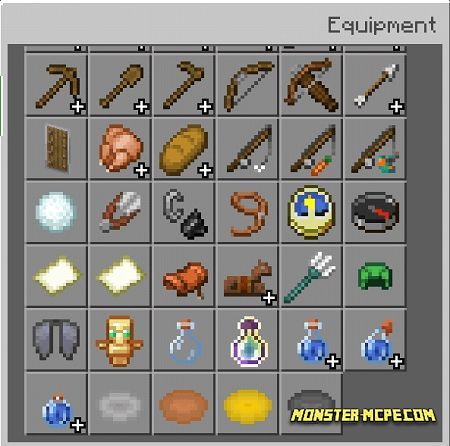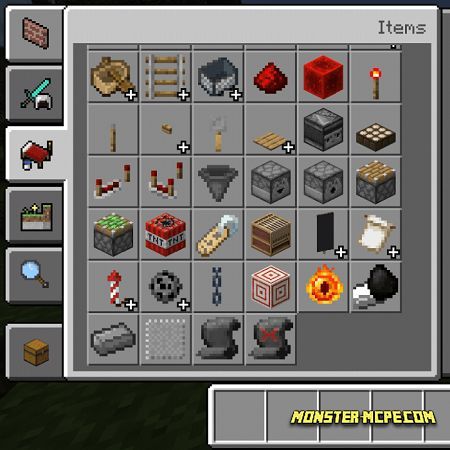 Coal with iron. In this addon, these two materials are combined into one, since they cannot be placed in the furnace one by one. Players can use this material to craft a steel ingot.
The steel ingot is used by players to craft new knightly plate armor.
The following material is needed by players to craft chain mail and a heavy plate Chestplate, this material is called a chain.
Earlier we said that players will be able to use magic scrolls, one of which is the fire one. To craft this scroll, the player needs to use a fiery eye.
Let's take a look at the armor that will be available to every player. All types of armor can be crafted by players, even chain mail armor.
The first type of armor is hunting armor. This is a new type of improved leather armor. Below you can see how it looks in the Minecraft world: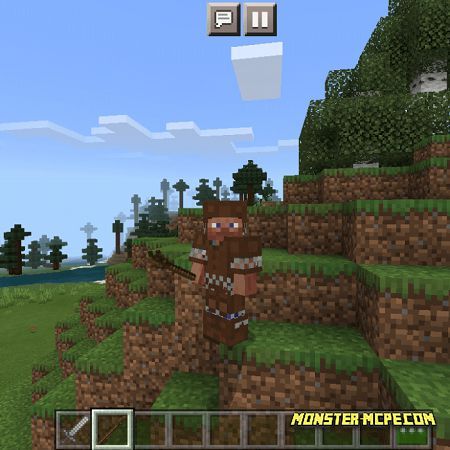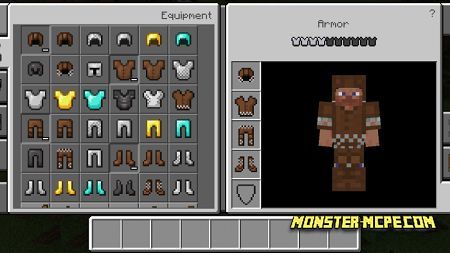 The second type of armor is plate armor. This is a heavy and reliable armor that is better in durability than iron. This type of armor allows players to feel more protected. Players will need steel to craft. Below you can see how it looks in the Minecraft world: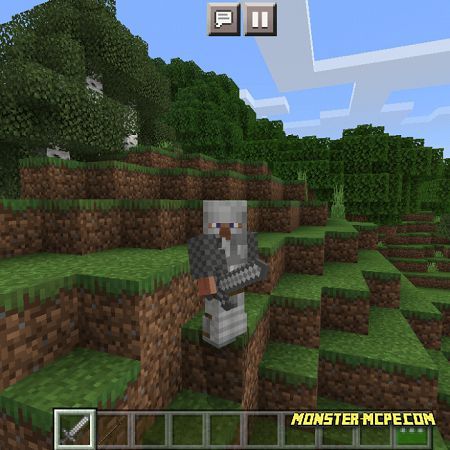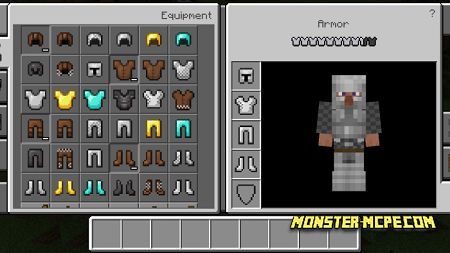 Also, new weapons will be added to the Minecraft world, namely a wooden stick and a steel sword.
The first weapon is essentially the same wooden sword, but with slightly weak characteristics, at the same time, it is cheaper than a sword.
The second is a sword made of steel, it can do more damage than an iron sword and allows players to use it in battles instead of a diamond one. A sword made of steel is durable but not as strong as a diamond one.
Earlier we talked about the fact that in the game you can use magic scrolls. It is a very effective and powerful weapon against your enemies as it allows you to deal a lot of damage to an enemy in a short amount of time. A very useful item for survival when you are unexpectedly attacked.
We draw your attention to the fact that in this addon today only one scroll is available for protection from enemies, namely the fiery one.
The game will also have another scroll that players need to use to craft a fire scroll. This scroll is called Blank.
If you manage to craft a fiery scroll, it will attack your enemies with fiery eyes and inflict powerful enough damage. After the first use, this scroll will be available to you in five minutes.
And the last thing is food. Tomatoes will be added to your world! This food item drops from zombies.