MH Advance NPC Add-on 1.16+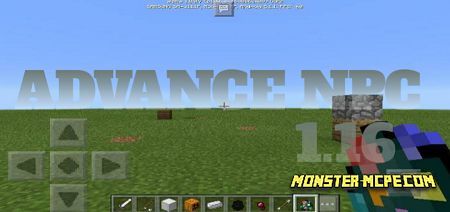 Aren't you tired of boring NPCs in your Minecraft world? Would you like to change and improve the existing NPCs in your world? If yes, then you will definitely love the new Advance NPC addon. This is a new
addon
that changes and improves existing NPCs in the Minecraft world. When there are new NPC mobs in your world, it will be more interesting for you to play for a long time since these are not simple NPC mobs with a changed skin, but NPC mobs that can protect players, have new improved behavior, and even new animation and appearance, all this makes NPCs more similar on the players.
Discover new NPCs in the Minecraft world with new features and get to know your world anew, but this time with more interesting NPCs.
Below you can find out in more detail about the features of this addon and the new NPCs.
Features of the new NPCs
As mentioned earlier, the new addon changes the usual NPCs to an improved version of NPC mobs that, with their behavior and movements, will be more like the players.
In addition to new detailed animations, players also have new behaviors and improved intelligence. New movements while moving. The ability to swim. New villagers may even sleep.
Players can use two new spawn eggs for NPCs with ID 35 (Dev_Info).
Below is a screenshot of what the NPC's sleep animation looks like: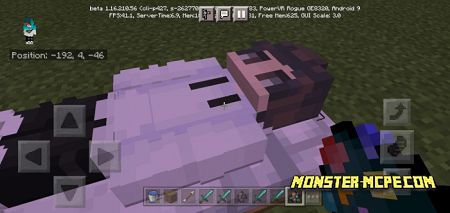 The movements are close to the movements of the players: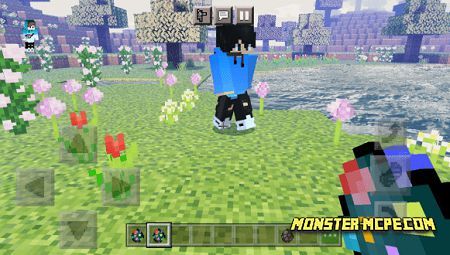 New spawn eggs added for both female and male: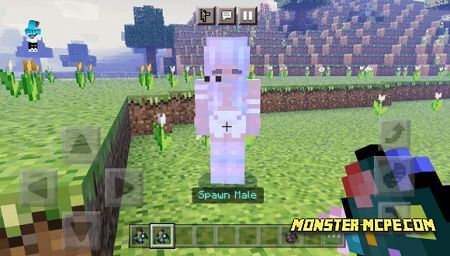 New NPCs can defend themselves: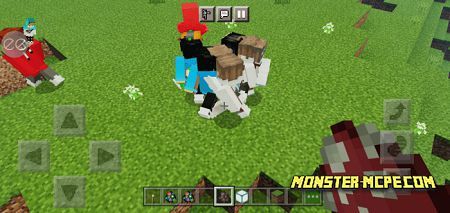 Command to spawn NPC /function followed by bot/players.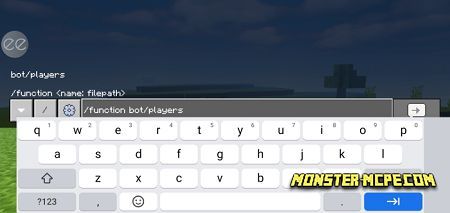 Also, the new NPC mobs have the same health as the players.
Mobs of Steve and Alex will also be added to the Minecraft world:
1. The first type of mob is Steve_406, below is a screenshot of how it looks in the game: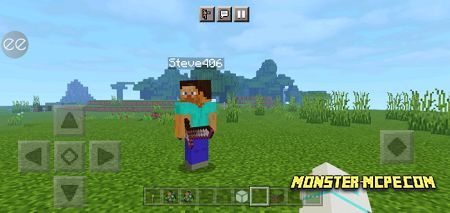 2. The second type is Alex_406 and a screenshot of how he looks in the game: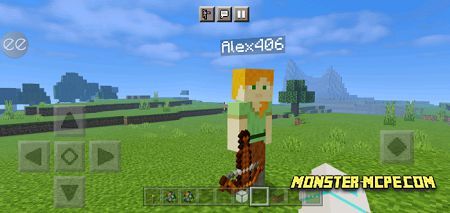 MH Advance NPC Add-on 1.16+