More Treasure Addon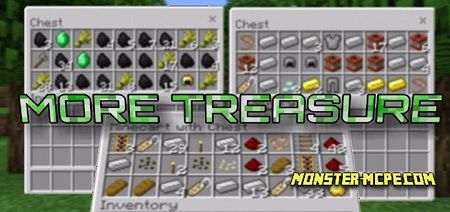 More often, players have disappointed in items which they got while searching for chests. That is why this
addon
can help you in this matter, namely, this addon will modify your loot, to get a better and more items from chests for your survive. Please note that survive mode will not be so much different.
About the addon

Useful Items which you will find in some places, will be more valuable for you.
Here is a great example of loot from chests. As you can see, more items and only useful things for your survival.