Porsche 964 RWB Add-on 1.16+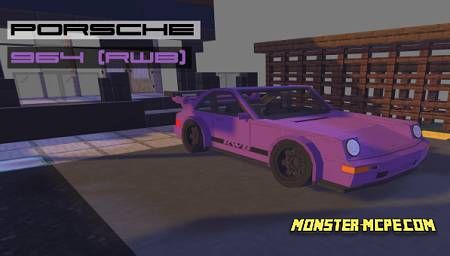 Do you like German Porsche sports cars? If you like speed and Porsche cars in particular, then this new
addon
is what you need. A new addon adds a new Porsche 964 RWB car to your Minecraft world! This is a sports modification of the Porsche 964. This modification was built with the Porsche tuning company RAUH-Welt BEGRIFF (RWB). Modifications and ideas from RWB added a wide-body, spoiler, and new fenders unique to the Porsche 964.
If you like German sports cars or even JDM style cars, then the Porsche 964 RWB is exactly what you need. Let's consider below the features of this car.
Since we said earlier that this is a sports car, it, like all others, has only two seats. Can develop high speed. Has free slots for storing your items. Added sounds and animations. New animation allows you to see how doors open in a given car.
How to get a Porsche 964 RWB car?
Everything is very simple, however, as always, the player has two ways, the first is a spawn egg from a creative inventory or a special command /summon.
The new Porsche is available in four different colors, three of which are simple and one special. Let's take a look below at what colors the Porsche 964 is available.
Porsche 964 RWB spawn colors and commands:
1. Dark green, spawn command: p964: sgreen. Car screenshot: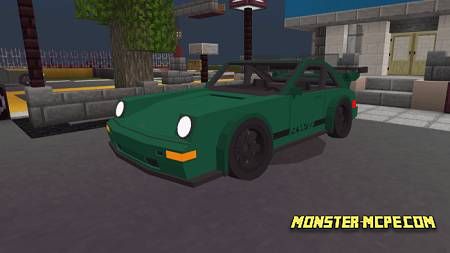 2. Black matte, spawn command: p964: mblack. Car screenshot: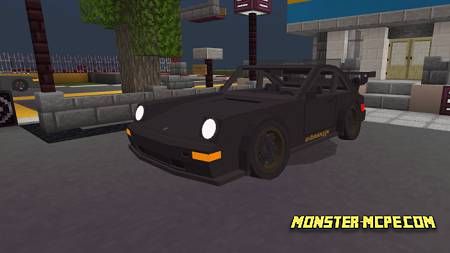 3. Red, spawn command: p964: cred. Car screenshot: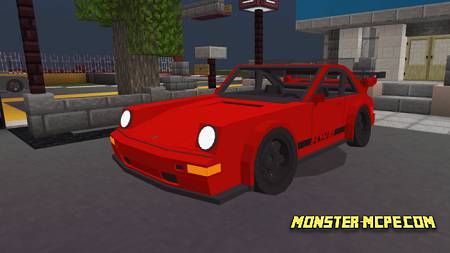 4. Purple (special color), spawn command: p964: spurple. Car screenshot: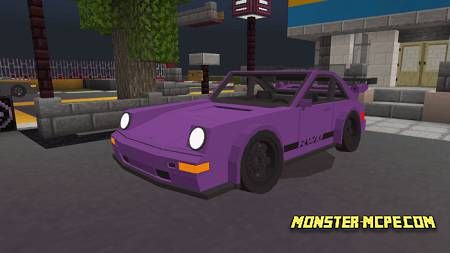 Other screenshots of the purple Porsche 964 RWB interior: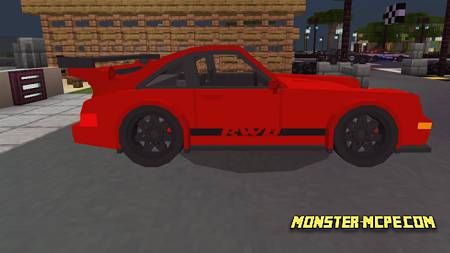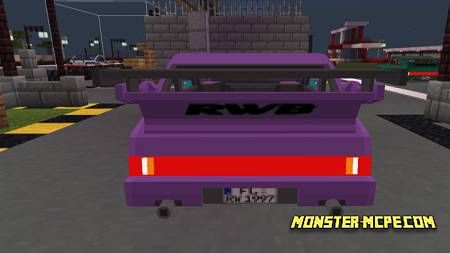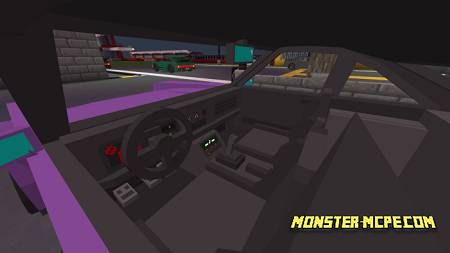 Below you can see a screenshot that shows how the door of the new car opens: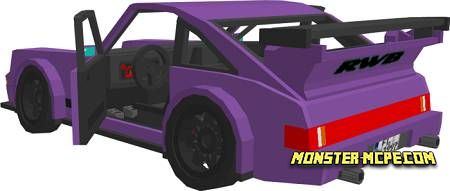 Attention: Please note that this addon is available for both Windows 10 and mobile devices.
On a PC, this car can be used in full-fledged races on race tracks.
On mobile devices, driving a car is simplified, the frequency of delays is reduced, it can be used both for racing and for driving around the city.
Added resource pack and behavior pack.
Porsche 964 RWB Add-on 1.16+