Console Add-on 1.16+
Have you already become the proud owner of the new top consoles Xbox Series X or Playstation 5? If not, then you have such an opportunity with a new
addon
that adds the aforementioned two consoles to the Minecraft world. The player can use these game consoles as decorations. Now you can decorate or complement the design of your room, put these items near the Christmas tree, or whatever else you want.
As mentioned earlier, players can add two new decorations to their world, Xbox Series X or Playstation 5. These are new decoration items that can be used to decorate a room or give the console to your friends in the Minecraft world.
Don't forget to activate the Experimental game mode!
Below you can see screenshots of two new consoles that will be added to your Minecraft world:
1. Playstation 5: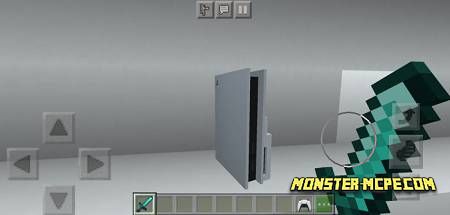 2. Xbox Series X