World Fabricator Add-on 1.16+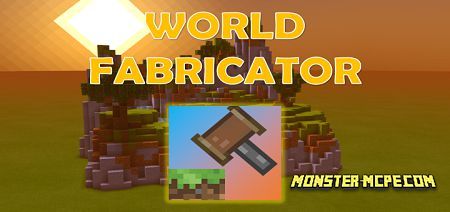 Would you like to easily create your own unique world, saving your time and without making a lot of effort? If yes, then the new
World Fabricator
addon
is what you need. Earlier you could see something similar for the Java version of the Minecraft game. From now on, every player on the mobile version of the game has this opportunity. This addon allows players to build their own unique objects using the available tools such as brushes, blocks, adjust the size of the blocks, select and use different colors for decoration, an elastic band for correcting errors in objects and much more that will help you build your world in a fun and fast way.
The main task of this addon, as you understood it, is terraforming. This is a very interesting and fascinating addon that will give you a new experience and will allow you to have fun using your imagination.
As mentioned earlier, players can use the various tools available to terraform the world, such as brushes. With a brush, players can change the size, block, and color. Instead of commands, players can use a chest to use some kind of new brush.
Let's look at all the features of this addon below.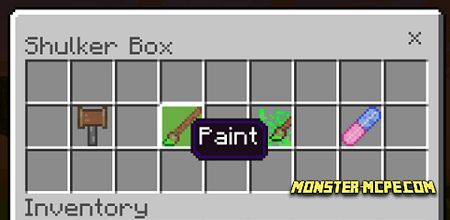 Features of the addon:
1. A special brush for the construction of structures and objects;
2. A special brush that allows players to paint blocks in specific colors. Before you color the block, you must place it;
3. In order for you to easily create the detail of a certain landscape, you can use a special texture brush that draws random textures;
4. A special masking tool to paint over a certain block;
5. The eraser tool is designed so that players can correct certain forms of the landscape or get rid of unnecessary details;
6. Three different brush shapes and four sizes are available;
7. In the game you will have access to twenty-seven blocks from which you can choose which one to use for building or painting.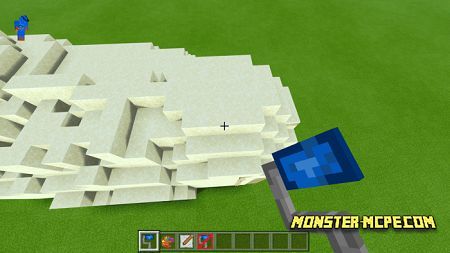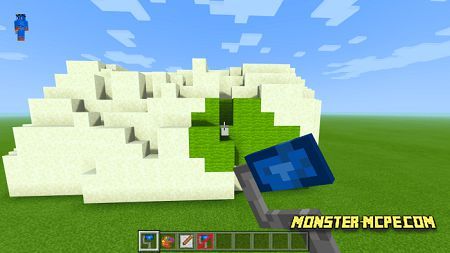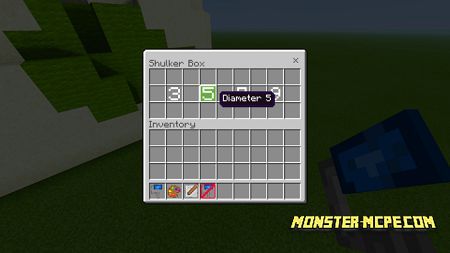 This addon can mislead you, namely how to use and how certain tools work, but do not worry, try to test everything available in this addon, this is a very useful experience. After a few tries, you will see how easy it is to use these tools.
To get started, enter the command: /function setup!
World Fabricator Add-on 1.16+