The Most Epic Chair Ever Add-on 1.16+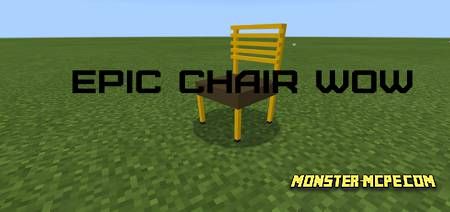 Have you ever thought about how often you are on the move in the Minecraft world and how you would like to just sit and relax, but not on the grass and not in the square uncomfortable minecart? If yes and you are really tired and you need something special and revolutionary, then you definitely need a
chair
! Chair?
Yes, it is a chair that will allow you to comfortably take a break from various battles and travels. Yes, this is not the first chair in the world of Minecraft, but this is your unique chair made in a unique design. This unique invention is worth your attention. The unique color and shape will allow you to spend time comfortably and take a short break.
In order for you to use this unique
addon
, simply enter the following command in your creative inventory: eggo my leggo, after which you will receive this unique chair! Just for fun and your good mood, smile!
Below you can see how it will look in the game.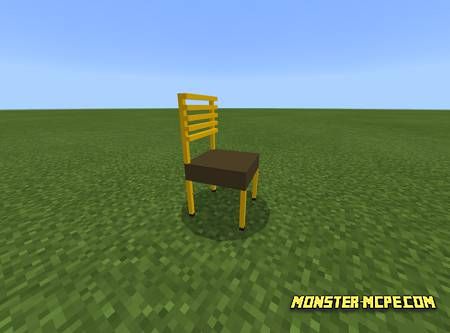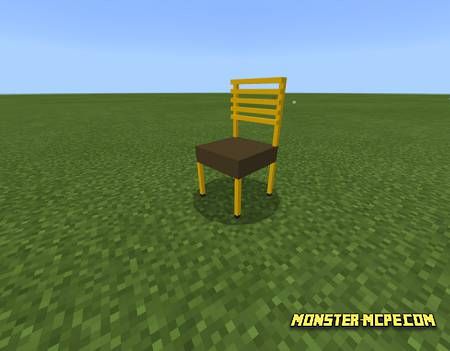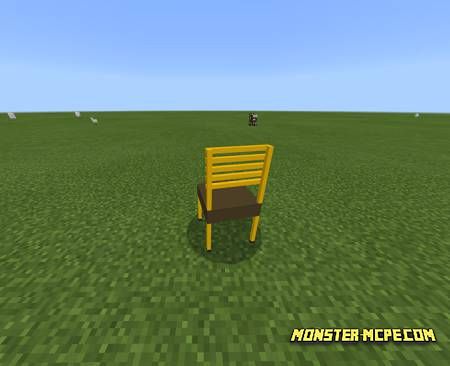 The Most Epic Chair Ever Add-on 1.16+