Garuda Boss Add-on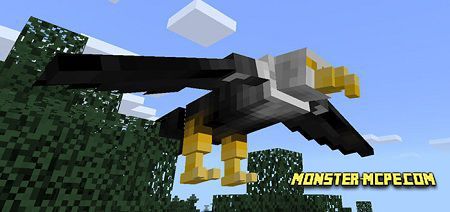 Legend about
Garuda
come true in MCPE, from now, you can see this mythical king of birds here. Mostly it is a very big bird (replaces Phantom mob) in MCPE. This bird has new abilities, that is why, for players will be so hard to escape from her.
In last beta version of Bedrock, we saw new phantom mob, from now, you can see a new giant bird — Garuda. He is very strong, that is why you should be well equip and ready to fight. In case if you will defeat him, you will get raw chicken and feathers.
You can meet Garuda in your worlds or with spawn eggs.