Vanilla Vehicles Addon 1.6+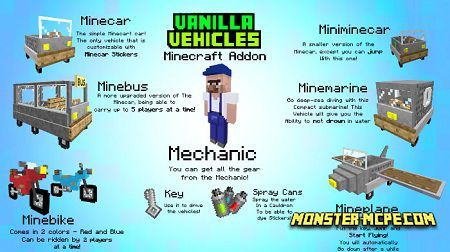 This new
addon
adds new vehicles for MCPE, here is 11 types of a vehicle, from car to flying transport. Absolutely all vehicles are still in standard MCPE graphic, that gives you opportunity to add them into your game process. That is why, it is time to update your game, using this new various vehicle addon.
You can buy new transport visiting new villager such as Mechanic.
Please note that there is the same driving process as previously was for horse, so it means that you'll need a key in order control it.
Windows 10: Right clicks on your transport and as it was mentioned before, get a key for controlling your vehicle.

Android / iOS: You should buy key for controlling transport, choose to drive or fly.

Minebus:
Comfortable for traveling with friends, up to 5 persons can seat there. The main will be person who will drive this transport.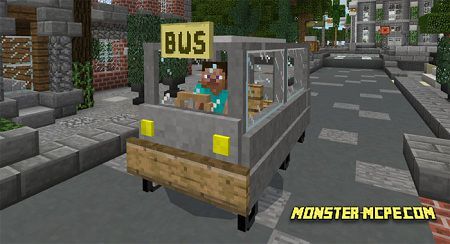 Minekart:
Instead of sheep, you can drive new super fast minikart. It is the fastest transport among of them.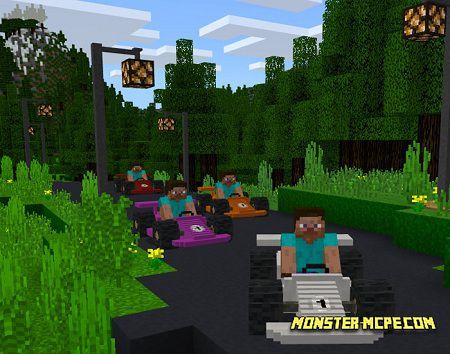 Minetrain:
It consists of few parts. Activate engine, consecutively move your carts, for their connection.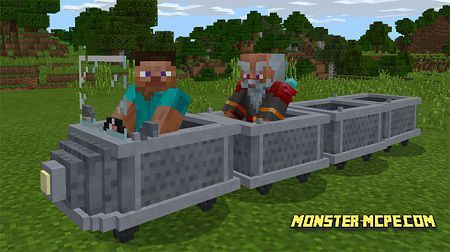 Miniminecar:
Much slower and smaller than Minecar, but the main plus is that it can jump !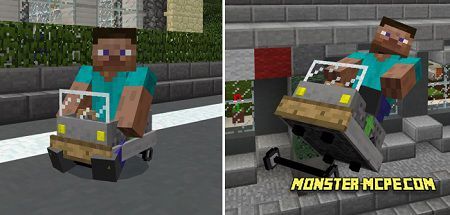 Minecar:
The fastest transport. You have an opportunity to change color of stickers on it, do not forget use cauldron for customizing, use overlay color minecar.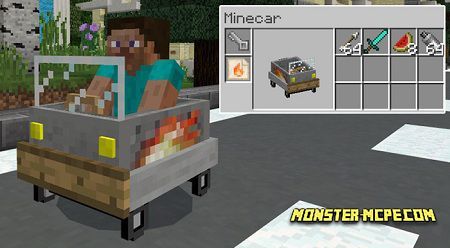 Minebikes:
It can place 2 players, and its generally pretty fast.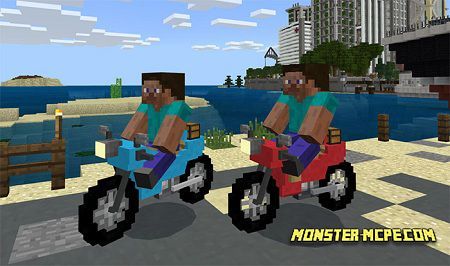 Minecopter:
Get key, for getting fly up or down. Instead of zombie villager.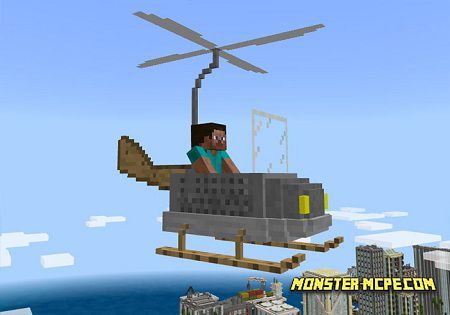 Mineplane:
There are no particular advantages, but the best thing is that he can fly. Buy key, add into your airplane, start move up or down.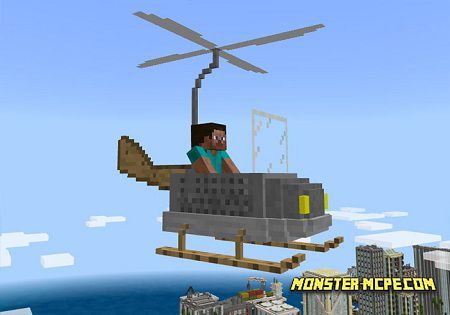 Minemarine:
Its quite cool, to travel in ocean underwater, it gives you this opportunity, can be used only underwater, for ocean traveling. Buy key to start engine.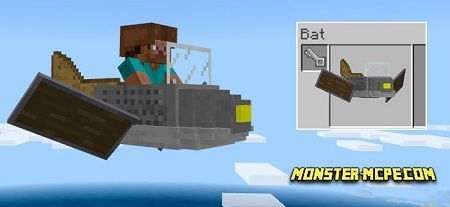 RC Cars and Controllers:
small cars and controllers. They have battery charge, use controller like snowball to choose, where car will move.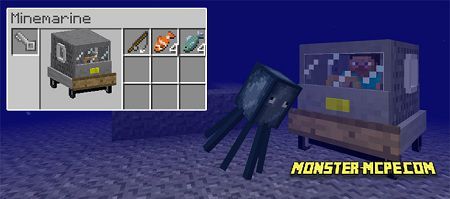 Props:
Special items, as mob head, for controlling traffic on road, street Lights, some flags, traffic cones etc.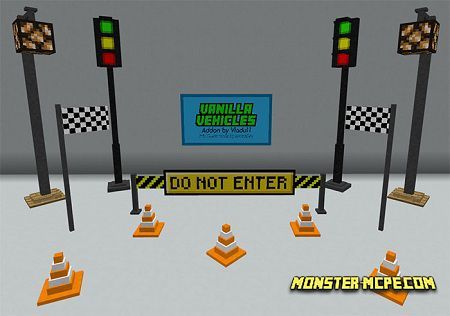 Vanilla Vehicles Addon 1.6+