Adventure Llamas Add-on 1.16.40/1.16+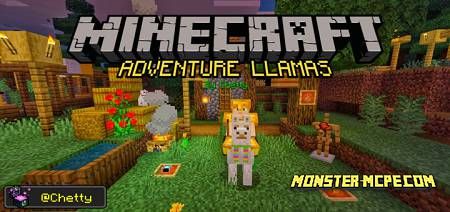 Do you like animals like llamas? Have you ever wanted to ride them? If yes, then this addon is what you need! This
addon
allows players to ride llamas. This is a rather useful addon since earlier hundreds of llamas could live around you, but you did not have the opportunity to ride it. From now on, players have the opportunity to ride llamas and it's very simple. This feature will help players find ways to travel easier and move faster while traveling the world of Minecraft.
Many players faced this problem, namely when there are many llamas around you, but apart from a simple mob, this animal cannot help you in anything, in simple words, they were simply useless.
Using this addon, players will be able to change and thereby slightly improve their survival by adding a riding interface for llamas.
Below you can see screenshots of how it looks in the game: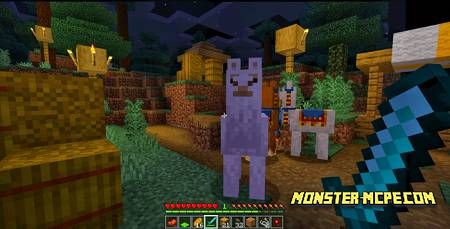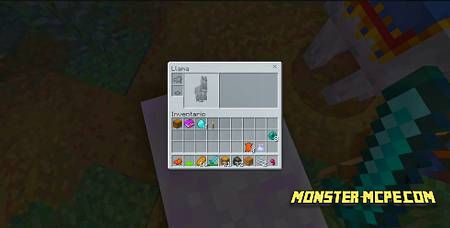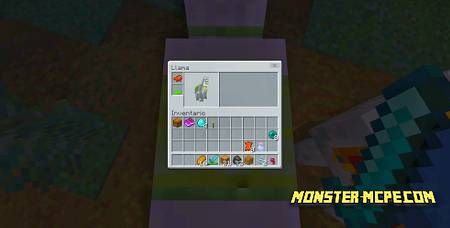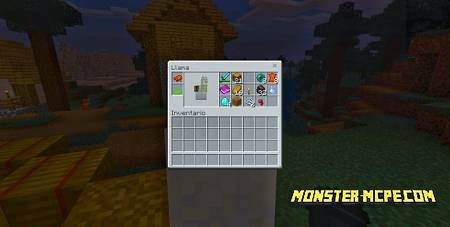 Adventure Llamas Add-on 1.16.40/1.16+