Minecraft Dungeons Merchants Add-on 1.16.40/1.16+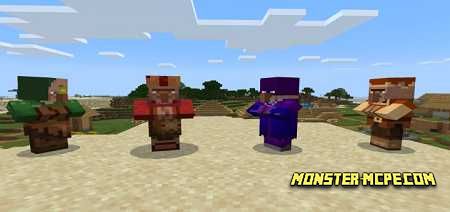 Would you like to add new merchants to your world? If yes, then the new addon is what you need. This
addon
adds four types of new merchants to your Minecraft world. You may have already seen these merchants in Minecraft Dungeons, from now on they will inhabit the world of Minecraft for Minecraft PE. This merchant allows players to trade with them, getting new and useful items for this. Let's take a look at all the new merchants.
The first merchant is called
the Villager
. This is a simple type of merchant that allows players to trade with him for a reasonably good price, in return for initial items that can be useful to you in the early stages of survival. In order to start trading with him, you must have at least a few emeralds. We also draw your attention to the fact that this type of merchant spawns only in forests.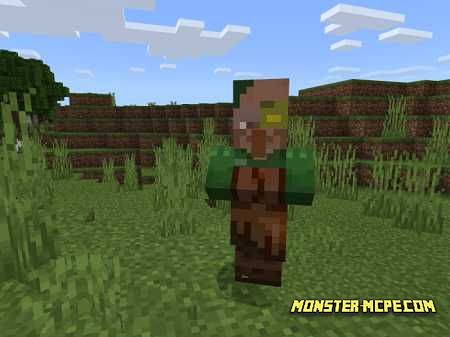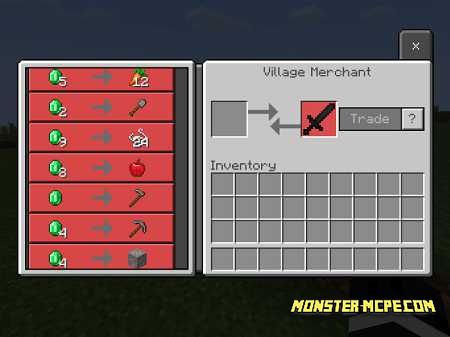 The second type of merchant is
Mysterious
. This type of merchant spawns only in Savannah. From this merchant, players can obtain a new type of block such as crates. Get such a box, break it and you will receive a random drop. In the game, you will see three types of boxes, namely blocks, equipment, and items.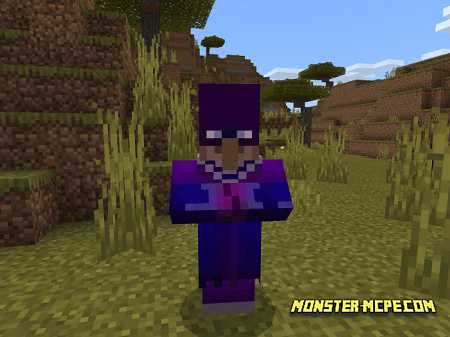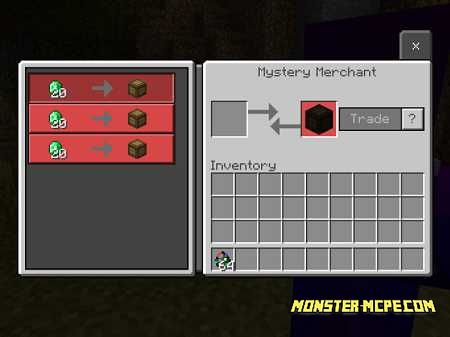 The third type of merchant is
Luxury
. This type of merchant is the complete opposite of the Village one, as he sells expensive items but at the same time of very high quality. If you come across him, take the opportunity to trade with him as this type of merchant is very rare. You can find it in the desert.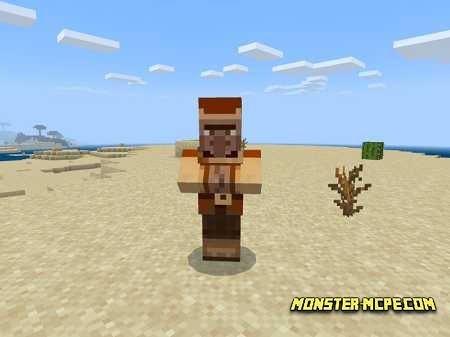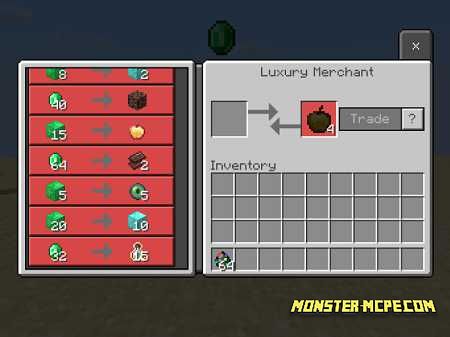 And the last type of merchant is
Gift
. This merchant lives in the swamps, at the moment, players can trade with him only in various not always useful items.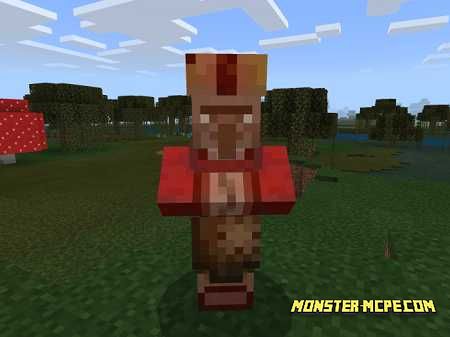 Minecraft Dungeons Merchants Add-on 1.16.40/1.16+