AUDI R8 Addon 1.6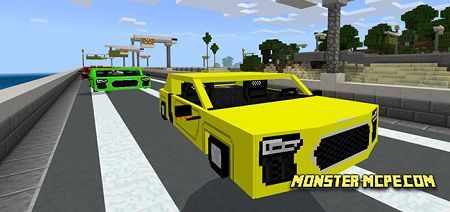 Luxury sport car —
Audi R8
, from now available in MCPE, this car can reach a speed up to 212 mph as in real life. It is absolutely the fastest car which is available for MCPE world. It is the best car which gives you an opportunity to drive past the mobs on really high speed and can help you to escape from danger place in a second.
Audi R8 substitutes rabbits, it means that you can find it spawning, in almost all the biomes. You can choose any color you want.
For driving a car you need a key (carrot on a wand). Do not forget to find the shadow in order to start an engine. Vehicle will start to move.