Mining Helmet Add-on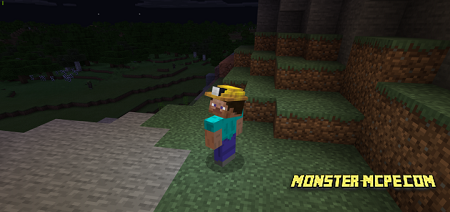 A new
add-on
that adds a very useful item to the game that any player will definitely need for mining. This is a new
mining helmet
. This is a new item that players can put on their heads and use at night for mining, or discover new dark caves. From now on, you do not need a flashlight or a torch, all this already has a new functional helmet for mining.
To get this functional helmet, the player must first craft it.
For the PC version of the game
Minecraft
, the player needs to hold the Helmet and then make a long press, after which the item will be worn on the player's head.
To turn on / off the lighting, press Shift!
Attention!: The add-on is not supported by devices with low performance.