VW Bug Add-on 1.16/1.15+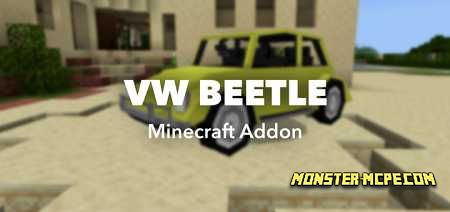 Introducing a new addon for those players who like cars. This
addon
adds the well-known
Volkswagen Beetle
. This is a fairly well-known car, small in size, very economical, has only two doors. More often than not, you might hear it called not the Volkswagen Beetle, but the Bug.
The official name of this vehicle is the Volkswagen Type 1.
This is an old retro car that is very popular even today.
The VW Bug will only be available in one color, namely yellow. Below you can see how it will look in the Minecraft world: