Beekeeper Trader Add-on 1.16/1.15+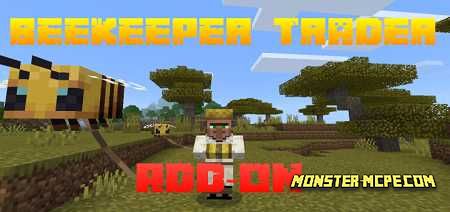 We are glad to present to you a new
addon
that adds a new type of trader to the Minecraft world, namely the
Beekeeper
. This type of trader is similar in behavior to the Wandering Trader, even when it comes to their spawn locations.
From now on, players can meet in the Minecraft world in addition to the Wandering Trader, a new mob that is called the Beekeeper Trader. The player can also trade with it and get new and useful items and materials for survival.
Below you can see how this mob looks in the game: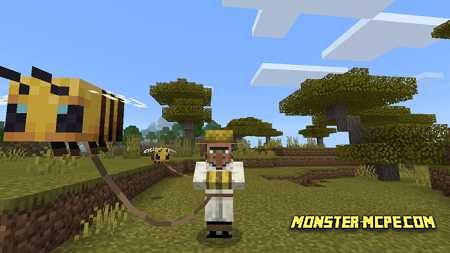 Also, below you can see what materials the new mob Beekeeper Trader can offer you: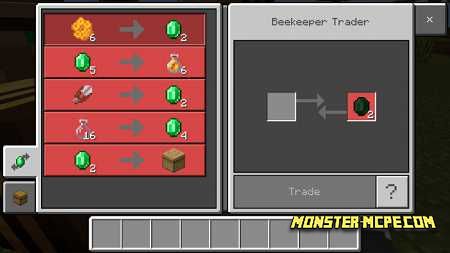 Finding these mobs is not so difficult, most often they spawn near the player or near the nearest villages. It is worth noting that after the first meeting, this mob will disappear from your world for three-game days, since besides you it may have other customers.
Beekeeper Trader Add-on 1.16/1.15+