3d Portal Gun Add-on 1.16/1.15+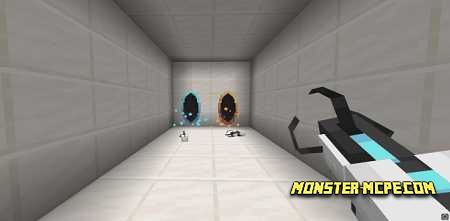 Have you ever played such a famous computer game like
Portal
? This game was created by the American development company Valve Corporation. This is a very dynamic and addicting first-person puzzle game. If you know what it is, then you will definitely like this
addon
, as it adds a special functional gun to your Minecraft world that generates portals.
This is a very useful gun! As you already understood, the idea of creating this weapon was borrowed from the aforementioned Portal game. This gun allows the player to travel around the Minecraft world without using any additional items and scripts.
It won't be so easy to craft this gun, but it should be interesting for you. This addon will be very useful and interesting for both beginners and experienced players.
The player, in order to craft a blue gun, needs to get such material as a nether star in survival mode. For inexperienced players, this can be a difficult, but very rewarding experience.
After you manage to craft this cool gun, you can shoot with a blue portal, after which you will also receive an orange gun that will shoot orange portals. To switch weapons, the player just needs to sit down. After creating portals, go into it and you will be teleported from one place to another!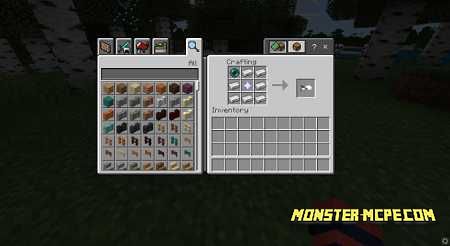 3d Portal Gun Add-on 1.16/1.15+