ItsDandD's Boat Add-on 1.16/1.15+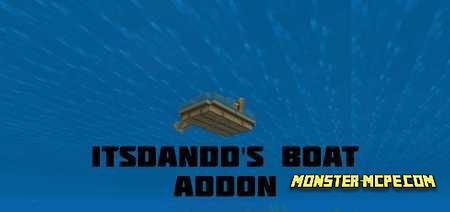 Do you often use boats while surviving or traveling around the Minecraft world? How often do you use boats when playing with your friends? If it is often and sometimes not convenient that there is so little space in the boat, then the new add-on is exactly what you need. The new
add-on
allows you to increase the number of seats in the boat!
From now on, your boat will have more space for you and your friends, except for friends, you can take someone else on your boat. In general, players have the opportunity to load up to a hundred players on their boat, or just mobs, well, or mobs and players! Cool, isn't it ?!
For a more correct display, we recommend using a third-person view. This is so that you can see in which direction you need to sail the boat.
We draw your attention to the fact that this add-on only changes the capacity of the boat, so do not be surprised when you see a huge number of players or mobs in one place on the boat and as if one is inside the other. This does not affect boat speed. The add-on will work on any boat in the Minecraft world. May be useful for some role-playing games!
Below you can see a screenshot of three players sitting in the boat: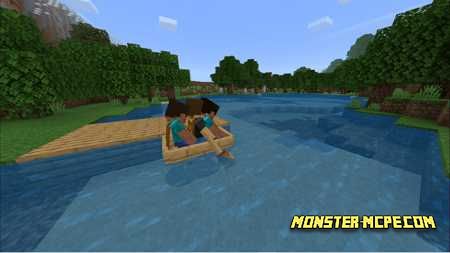 Important: If you are using other add-ons, make sure that this add-on is higher than others!
ItsDandD's Boat Add-on 1.16/1.15+