Raft Addon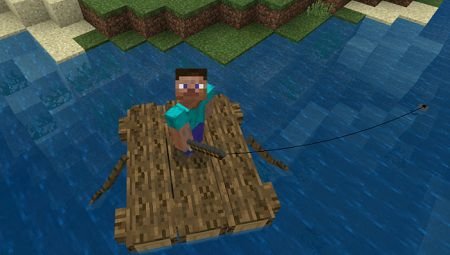 Raft Addon is a new addition through which ordinary boats in Minecraft Pocket Edition will be able to change their features. The player will be able to discover a new boat management that will now look more like a raft.
The main feature in the management is that the rafts have a large area, respectively, the number of seats for your character and other creatures increases. On the raft, you can also transport more characters at the same time. In total, the number of passengers is four.
It's a pretty useful addon for you and your friends, especially when you're playing in the company. Indeed, the usual boat did not allow to transport such a number of players, and Raft Mod allows you to do this in Minecraft PE!
How does it work?
Create a raft in MCPE you can already familiar to yourself. Cratf recipe for a raft in the game world remains the same as for a conventional boat, on which yves used to swim before.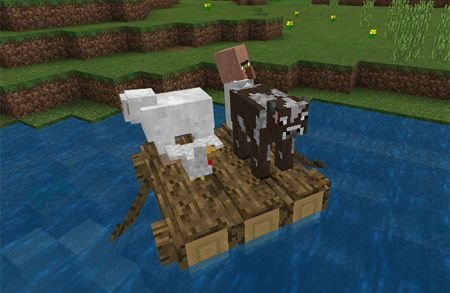 Once you have created this vehicle on the water, just put it on the pond. The raft is ready for use!
You can immediately get on the raft, and you do not need any crossing, as the area of the raft is larger than that of a standard boat.
You will be able to transport four creatures on the same raft at the same time, this will save time considerably.
In the world of Minecraft Pocket Edition there will be no more boats, they are all replaced by rafts. Just like boats, they can be of different colors and made from different types of wood.