Tameable Hoglins Add-on 1.16/1.15+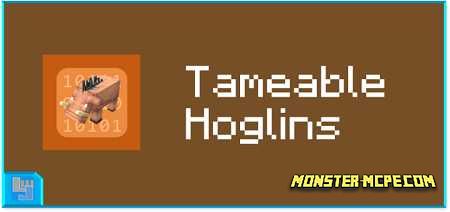 Have you ever seen a creature like Hoglin in the Nether world? If so, have you ever thought about saddling him and riding? Not? Then this
addon
is what you need. The new add-on allows players to tame and ride Hoglin. It will also be a very useful and powerful companion.
How does it work?
In order for the player to tame Khoglin, you need to use a certain type of block, namely nether wart block. Just feed it using this type of block. After that, you will tame the Hoglin, which will not be so hostile to the players, and the players will be able to ride it. Also, be careful as your new companion is hostile by nature and if you hit him he will immediately attack you, or if someone else hits him he will attack, it does not matter whether the owner or another player or creature.
This add-on can work and is compatible with other add-ons, but we draw your attention to the fact that another add-on or behavior pack should not affect the behavior of the Hoglins or the creatures themselves as a whole.
Attention: We draw your attention to the fact that if your Hoglin goes to the overworld, he will immediately turn into a Zoglin. If this happens, Zoglin will immediately attack you or another living creature that will be next to you. You cannot return your companion as he forgets you and becomes hostile again.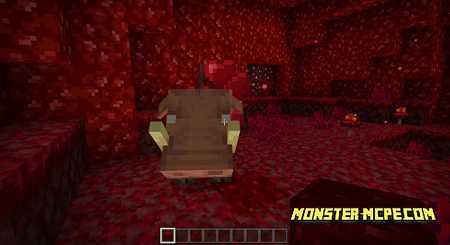 Tameable Hoglins Add-on 1.16/1.15+