Sweets Add-on 1.15/1.14+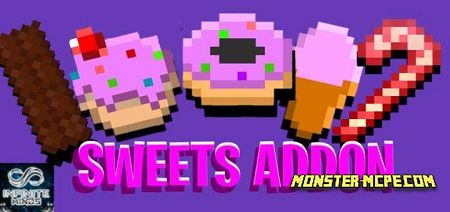 Do you like candies ice cream and other sweets? Stupid question, of course, you like sweets. Would you like to add more sweets to the world of Minecraft? If so then this
addon
is what you need. This addon will be interesting to those who would like to add more different sweets to the Minecraft world. The new addon adds 10 new types of sweets to your world.
Please note that you need to activate the Experimental game mode!
What sweets will be added to the game you can see below.
List of new sweets and craft recipes:
1. Brownie Chocolate Dessert: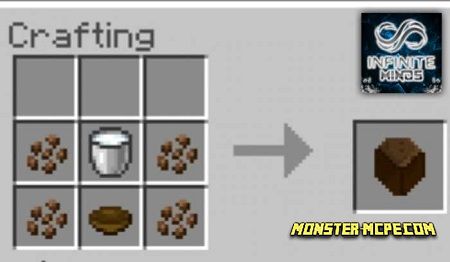 2. Sweet muffins: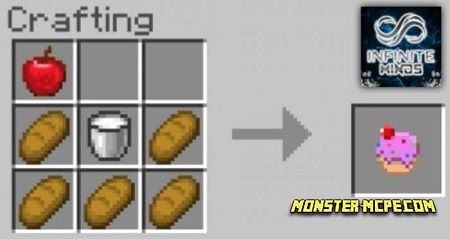 3. Donuts: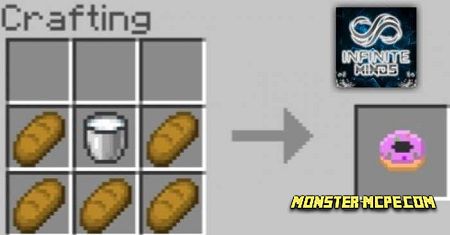 4. Lollipops: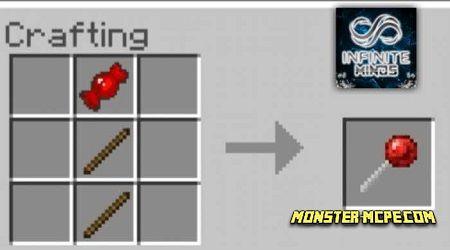 5. Chocolate bar: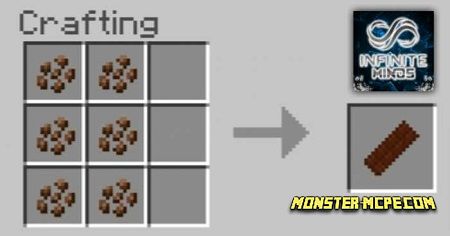 6. Ice cream in a cup: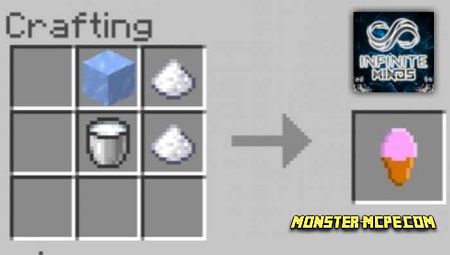 7. Ice cream on a stick: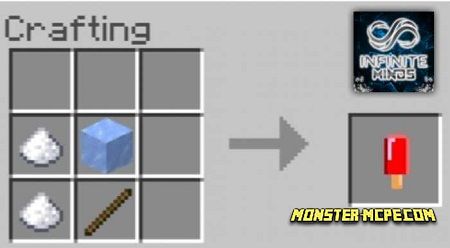 8. Candy: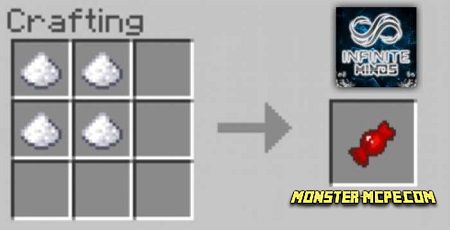 9. Chewing gum: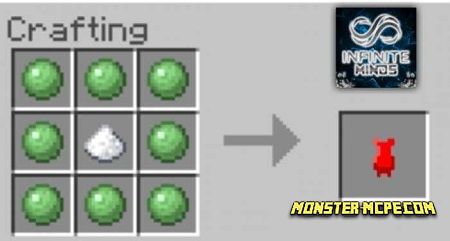 10. Cane-shaped stick candy: